All India  Congress Committee (AICC) president Rahul Gandhi has appointed Tripura royal scion Pradyot Kishore Manikya Deb Barman as the new president of the Tripura Pradesh Congress Committee.
Pradyot Kishore Manikya Deb Barman, 41, who was serving as the working president of Tripura Congress, has replaced Birajit Sinha, who was the deputy leader of Opposition in the Tripura Legislative Assembly from 1998 to 2000.
Informing about the new responsibility on Deb Barman in a press release, issued by AICC general secretary KC Venugopal on Monday, said, "Hon'able Congress President Shri Rahul Gandhi has appointed Shri Prodyut Deb Barman as tho new President of Tripura. Tho party appreciates tho contribution of outgoing Tripura PCC President Shri Birajit Sinna."
Deb Barman has thanked party's national president Rahul Gandhi for being appointed as the president of Tripura Pradesh Congress Committee (TPCC). On his Twitter handle, Deb Barman stated: "Thank you Rahul Gandhi! I hope to ensure that an era of clean and honest politics is brought about in Tripura. To all my critics and friends alike I will remain the same Pradyot."
Birajit Sinna was appointed as the Tripura Congress president on January 9, 2015.
The royal scion comes from the famous Manikya dynasty and both his parents Kirit Bikram Kishore Manikya Deb Barman and Bibhu Kumari Devi served as Members of Parliament for the Congress party.
Pradyot Kishore Manikya Deb Barman's mother also served as a minister in the Congress-Tripura Upajati Juba Samiti (TUJS) coalition government in 1988.
Born on July 4, 1978 in Delhi, Pradyot Kishore Manikya Deb Barman is currently the head of the Manikya dynasty.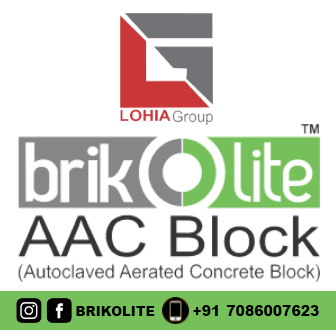 The Meghalaya Congress Legislature Party (CLP) leader and the North East Congress Coordination Committee (NECC) chairman, Dr Mukul Sangma, has also congratulated Deb Barman on being appointed as Tripura Congress president.
The Meghalaya Congress on its Twitter handle has stated:  "H'nble CLP leader, Meghalaya & NECCC chairman Mukul Sangma congratulated & gave his best wishes to Pradyot Manikya on being appointed as the new PCC president of INC Tripura."
H'nble CLP leader, Meghalaya & NECCC chairman @mukulsangma congratulated & gave his best wishes to @PradyotManikya on being appointed as the new PCC president of @INCTripura pic.twitter.com/CYWWn02e4R

— Meghalaya Congress (@INCMeghalaya) February 25, 2019