As Tripura celebrated 41st Kokborok Day on Saturday, several political leaders including Tripura Chief Minister Biplab Kumar Deb, Tripura royal scion Pradyot Bikram Manikya Debbarma and Union Forest & Environment Minister Dr Harsh Vardhan have greeted the people of the State.
The Tripura Congress also greeted the people of the State on the occasion.
Kokborok Day is a festival celebrated in Tripura marking the development of the Kokborok language which is an official language in the State. This day (January 19) was chosen to commemorate its initial recognition as an official language in 1979.
Wishing the people of the State a 'Happy Kokborok Day' on his Twitter handle on Saturday, Debbarma, who is also the working president of Pradesh Congress Committee (TPCC) stated: "It's time we became more inclusive to other indigenous tribes who speak their own dialect as well."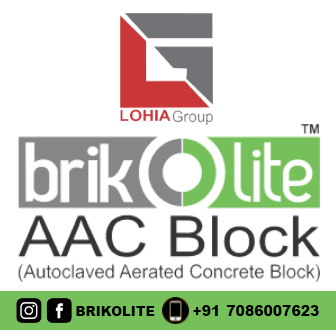 Wishing that all dialects would be celebrated in the future, the Tripura royal scion tweeted: "United we stand ! In the coming years we should celebrate all dialects no matter how small their tribes number maybe today."
The Tripura Congress on its Twitter handle stated: "On this Kokborok Day our best wishes to the Indigenous People of Tripura."
Wishing everyone a Happy Kok Borok day . It's time we became more inclusive to other indigenous tribes who speak their own dialect as well. United we stand ! In the coming years we should celebrate all dialects no matter how small their tribes number maybe today .UnitedTiprasa

— Pradyot_Tripura (@PradyotManikya) January 19, 2019
Greeting the people of Tripura on the occasion of Kokborok Day, State Chief Minister Biplab Kumar Deb on his Twitter handle stated: "Greetings to all on the 41st Kokborok Day."
He also stated: "An occasion to celebrate our indigenous cultural heritage, let us make efforts to nurture Kokborok our abiding mission."
He hopes with consistent efforts and encouragement, "Kokborok will get its due recognition and respect across the world."
Greetings to all on the 41st #KokborokDay.

An occasion to celebrate our indigenous cultural heritage, let us make efforts to nurture #Kokborok our abiding mission.

With consistent efforts and encouragement, Kokborok will get its due recognition and respect across the world. pic.twitter.com/tcj4B8rriH

— Biplab Kumar Deb (@BjpBiplab) January 19, 2019
Wishing "a very happy Kokborok Day to the people of Tripura," Union Forest & Environment Minister Dr Harsh Vardhan tweeted: "Today, on the 41st anniversary of Kokborok language,I congratulate the BJP-led Tripura Govt which is taking all steps to further enrich & strengthen the culture of this beautiful northeastern state."
Wishing a very happy #KokborokDay to the people of #Tripura. Today,on the 41st anniversary of Kokborok language,I congratulate the @BJP4Tripura Govt which is taking all steps to further enrich & strengthen the culture of this beautiful northeastern state. @MDoNER_India @BjpBiplab pic.twitter.com/bAuZmq2mZu

— Dr. Harsh Vardhan (@drharshvardhan) January 19, 2019