Child Sexual Abuse is a crime and one woman from Diphu in Karbi Anglong has been fighting against it since her girlhood days. She is now a successful corporate personality and won the title Mrs. Universe Sincere 2017. But her humbleness touched me when I first got connected to her.
She is a silent worker but her silence is sonorous that any public speech of a political leader. She translates her dreams into action. She saw since her girlhood the ugliness of the society and some dirty people around her whom she trusted and got betrayed like many children of her age. But she did not stop. She fought back constantly. She loves home and the values of homely life. In spite of being a social activist, a fighter against child sexual abuse, she is a happy homemaker.
Ankita was the winner of 2017 Mrs. India Home Makers, winner of Mrs South West Asia at Mrs.South Asia 2017 and finished as a Finalist at Mrs.Universe 2017. She combined and balanced wonderfully the glam world and her corporate world. She loves home and can at the same time transcend the boundary.
The moment I talked to her she told me she is mainly a social activist wholeheartedly working for a cause though she combined that passion with her career. She is today the National Head Corporate Communications at Samadhan Abhiyan and with them she works to spread awareness on Protection of Child Sexual Offence (POCSO Act 2012) and strives to make parents, teachers and children sensitized about the mal-effects of child abuse.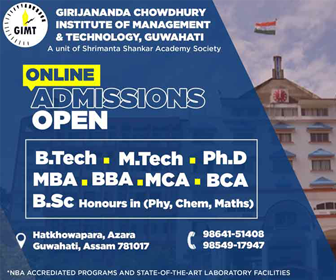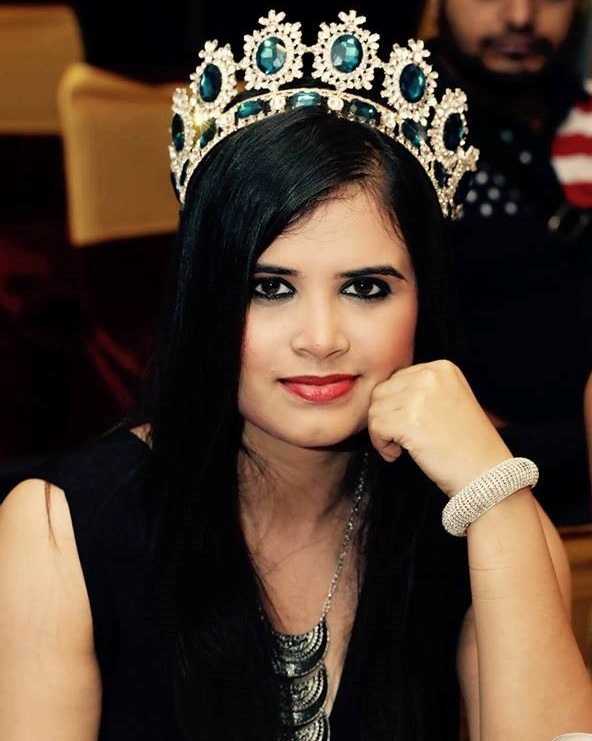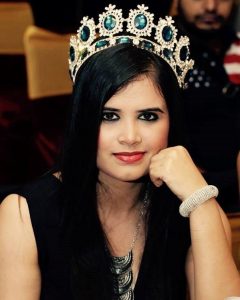 She shared with me a You Tube video of her talk in the IIT Delhi where she narrated the painful phase of her life when she fell victim of abuse by a close family friend as a child. For a long time she was drowned in self-shame and the tragic memory haunted her mind and well-being. But like Maya Angelou, she too made her pain and suffering a cause for rising in life and determined to not let this ruin her entire life.
Thus, this tiny girl from Assam gradually became an inspiration to many and is now bringing laurels to our country, showing her dynamism in her profession and social activism and also helping others. With so many titles gained in the Beauty contest she could easily go for movies and was approached by many, but she gives a priority not to fame and media glamour, rather to her happiness and promotion of her positive values.
In her lecture in the #MeToo programme at IIT Delhi she said "I cannot change all darkness in the society but I can encourage all living in darkness to come out of that and dream of a bright morning.' This is the stunning positivity in Ankita, the daughter of an engineer father and a teacher mom. She is the alumni of Don Bosco Diphu and then did her Masters in Physics from Jorhat and then completed her MBA from Delhi topping her batch in Marketing and after that there was no looking behind.
Below is an extract of our conversation which can be a source of encouragement for many women in this country especially for the Northeast from where she has come a long way to assert her individuality as an independent career loving woman and as a crusader against injustice and abuses against women.
Although she had won a lot of titles from the glam world, Ankita says she is not at all much in the glam, but a simple hearted girl who loves values of life and keeps faith in humanity. She is basically a workaholic but never loses sense of her social responsibility as an activist and also as an Indian woman who can respect her own family, dignity and individuality.
The story of her reaching this pinnacle of achievement at this tender age is quite fascinating. It is like an imaginary tale. But it is true. She joined the pageant Mr.India Homemakers 2017 mainly due to the encouragement from her husband Mr. Mandeep Sharma. Fortunately, she went on to grab the coveted title of Mrs India Homemakers 2017 at her first stint in fashion world. This win paved her way to getting associated with an NGO Samadhan Abhiyan which was working for POSCO awareness and this cause is so close to my heart.
She joined them as brand ambassador but looking  at her managerial abilities and events handling skills, she soon became a part of their core management team and eventually held the position of National Head Corporate Communications and also headed the fundraising projects.
Now she officially organises awareness camps in India to make people aware of the ill-effects of child sexual abuse on the victims and their families and share our thoughts on how to prevent it. Apart from that, they help victims get proper counselling. They launched a mega campaign 'Sashakt Bachpan- Sashakt Desh' on 31st January wherein a total of 1500 people took pledge to eradicate child sexual abuse. That became a national record later on.
It is nice to know that she is  working on a very important social project  which is the need of the hour in this days of #MeToo and WhatsApp Hashtag movements though she is focusing on a more significant phase in a woman's life , her girlhood and adolescence in the male dominated society. She should tell more about her fascinating career and her coming to the glamorous world for inspiring the girls of the Northeast, nay India when child sexual abuse is going rampant in society. She would love to tell.
She said in an enthusiastic voice "After Mrs. India Homemakers, I was motivated by my mentor Naaz Joshi to participate at Mrs. Universe 2017 in Durban. I agreed to the same and started my preparations .Once there, amongst 88 contestants, we were judged on various levels like personal interview, friendliness, maturity and what not. On the 9th day just one day before the finale, I was given the Special Jury Award of Mrs. Sincerity Universe 2017. This is one of the top 5 major subtitles in the Mrs. Universe Category. I also managed to grab a position with top 30 in the tally."
She has come to limelight of public attention after winning all these titles. But she did not allow herself to be swayed by money and glamour. Rather she used her fame and popularity for advancing her mission that is quite serious.
"My mission is to help children who have been victims or may be are probable victims of any kind of abuse. Because India is plagued by this problem and I personally know how this particular incident effects our young minds and eat up their bright futures," she said in a confident tone.
As to her idea of patriarchy and female freedom she is very clear. She is not a so-called feminist and loves all that an ordinary woman loves in her life–a husband, children, parents, relatives and friends. She loves Assam and her heritage .She loves its cultural diversity.
She firmly believes that female freedom should start right from the young age.  "I feel the main problem why our girls are being abused every now and then is because we still have not made our girls strong enough to face their fears and enemies. It has to be inculcated at a tender age that we can fight our battles and fight for other genders too when need be. Not every day some male member will walk by our side to protect us," she said. It is not something like keeping chilly spray or karate learning or blacking out FB profile or cover picture, brand feminism display, but a real fight.
Her husband is a Brahmin and yet she does not have any caste prejudices. "Traditionally, I came from an Assamese Brahmin family but I was never raised up to hate any caste, color or creed. I don't understand any off the ongoing hatred in the world but ask me, this is all worthless and helps us in going nowhere. We need to broaden our landscape view."
Dr Ratan Bhattacharjee is the International Visiting Faculty at Fairleigh Dickinson University, New Jersey. He can be reached at [email protected]