In another incident of sexual abuse, a Home Guard of Havildar rank has been arrested by police for making an attempt to sexually assault a minor girl at the training centre for Home Guards in Parua under Tezpur Police Station in Sonitpur district, police said.
The incident took place on Tuesday morning at around 7.30 am in the Home Guard Training Centre.
Bipin Baishya, a 59-year-old Home Guard Havildar, made attempt to sexually assault the minor girl, who is the daughter of one of his colleagues.
The accused hails from Belshar Jagma village of Nalbari district.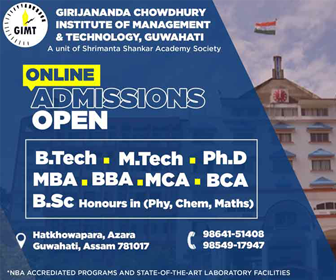 Additional Superintendent of Police, Sonitpur, Numal Mahatta informed that the family members of the victim girl lodged a case at Tezpur Police Station after the incident and police have arrested the accused acting on a case (No 818/18 lodged on April 24,2018) under the Protection of Children from Sexual Offences (POSCO) Act, 2012.
Mahatta informed that the Home Guard has been arrested for making an attempt to sexually assault the girl.
Baishya has been sent to judicial custody after being produced at Tezpur court in the afternoon, Mahatta said.
Also read: Police net two rapists of minor in Tinsukia's Margherita
Meanwhile, two youths, identified as 20-year-old Bikash Kumar Sharma, son of Susil Sharma of Dhan Bazar area and 20-year-old Rikash Pradhan, son of Bir Pradhan of Balukhad area, both under Margherita Police Station in Tinsukia district, were arrested in the wee hours on Monday for allegedly raping a 14-year-old girl of the area at Namdang tea garden on April 16 night.