Kokrajhar is all geared up to hold the third phase of Lok Sabha elections tomorrow (Tuesday) in 5 No Kokrajhar (ST) HPC. Security has been tightened to ensure that polling is a smooth affair.
Polling officials were seen moving to their respective polling stations since morning today. The Kokrajhar district administration is pulling out all stops to ensure that elections are held in a free and fair manner.
Kokrajhar Deputy Commissioner and Returning Officer Partha Pratim Mazumdar said preventive measures have been taken and security intensified. He said round-the-clock vigil is being maintained along inter-state and international borders, including the Indo-Bhutan border, to thwart miscreants from carrying out subversive activities.
The local administration has imposed 144CrPC in the district and the Indo-Bhutan border will be sealed tomorrow. Each 'hyper-sensitive' booth will be guarded by a section of paramilitary forces, while the other half would guard 'sensitive' booths and one or two policemen would be put up at 'safe' polling booths.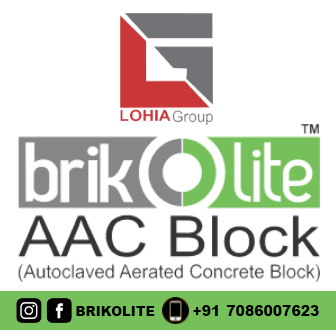 Also Read: Assam: General observer takes stock of poll preparedness in Kokrajhar
Under  30 Kokrajhar 9 East ST LAC, a total of 138 polling stations have been identified as 'sensitive' polling stations, 36  as 'very sensitive' and 67 'comparatively safe' polling stations.
A total of 1,80,783 voters will exercise their suffrage in 245 polling stations in the Kokrajhar East LAC of which 89,269 are male and 91,514 are female.
5 No Kokrajhar (ST) Lok Sabha constituency consists of 10 legislative assembly segments – 28 – Gossaigaon, 29 – Kokrajhar West (ST), 30 – Kokrajhar East (ST), 31 – Sidli (ST), 33 – Bijni, 40 – Sorbhog, 41- Bhabanipur, 58 – Tamulpur, Barama (ST) and Chapaguri (ST).
The total number of voters  in the constituency is 17,65,411, out of which 9,00,284 are male and 8,65,126 are female electors. The total service voters are  10,720 and 2,556 are People with Disabilities (PwD) voters.
There are 2,347 polling stations under 5 No Kokrajhar (ST) Lok Sabha constituency.
 Kokrajhar is witnessing a multi-corned contest this time with nine candidates in the fray. The candidates are Sabda Ram Rabha of Congress, Pramila Rani Brahma of  Bodoland People's Front(BPF), Urkhao Gwra Brahma of United People's Party (Liberal), Biraj Deka of CPI (M), Rajesh Narzary of Voters' Party International, Charan Iswary of Purvanchal  Janata Party (Secular), Naba Kumar Sarania, an Independent candidate, Ranjay Kumar Brahma and Prasenjit Kumar Das – both Independent candidates.