A rally to mark the landslide victory by both of its BJP candidates was evident in Assam's Barak Valley on Friday.
State BJP president, Ranjit Dass, in order to keep his word before polls, touched down upon Karimganj town and took part in a 'vijay rally' with the winner, Kripanath Malla, on Friday, afternoon.
Later, in the evening, he joined, to do the same with Dr Rajdeep Roy, in Silchar.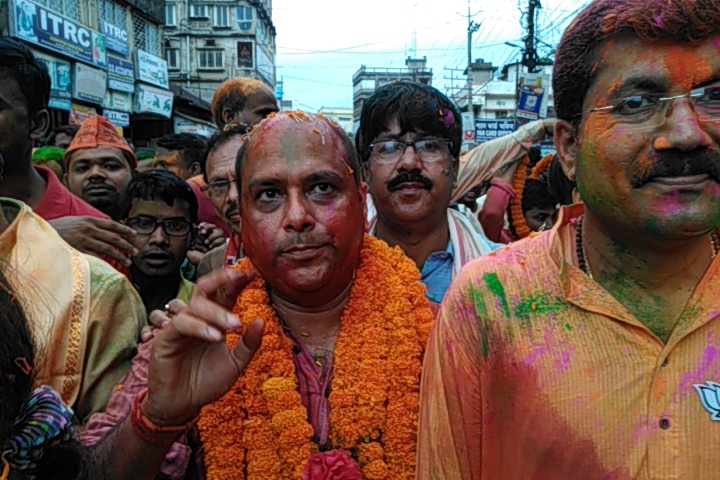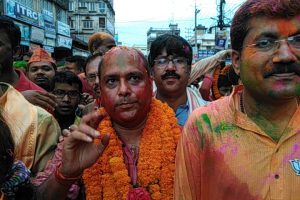 Deputy Speaker of Assam Assembly and BJP candidate from Karimganj, Kripanath Malla, defeated, Radheshyam Biswas of the AIUDF, by a margin of 38,383 votes; while, state BJP spokesperson and BJP candidate from Silchar, Dr Rajdeep Roy, defeated, All India Mahila Congress president, Sushmita Dev of INC, by a margin of 81,596 votes.
Kripanath Malla of the BJP, received 4,73,036 votes, while his nearest rival sitting MP Radheshyam Biswas, of AIUDF, received 4,34,657 votes.
On the same lines, Dr Rajdeep Roy of the BJP, received 4,99,414 votes, while sitting MP Sushmita Dev, of INC, received 4,17,818 votes.
With a surge of Modi wave that catapulted within the BJP in Assam and help them win nine out of its 10 seats, the celebrations that began post declaration of results late on Thursday evening, trickled down to a magnanimous affair on Friday.
Thousands of supporters took to the streets, both in Karimganj town, and later in Silchar too, to mark this thumping victory, a replica of the result that was witnessed in 1991, when both the seats of Barak valley went to this party.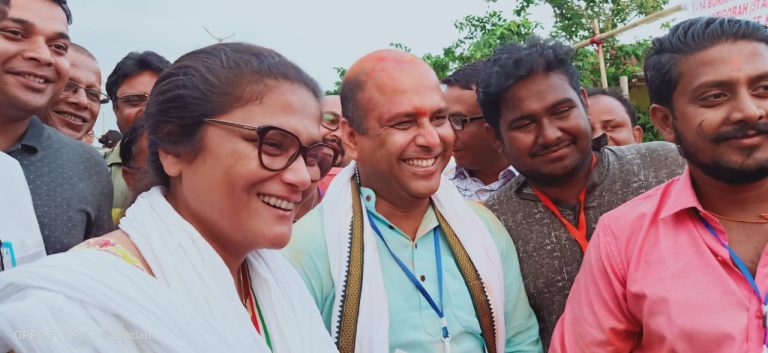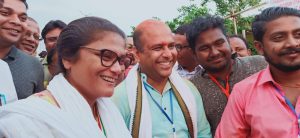 Before taking to the streets of Silchar, newly elected MP Dr Rajdeep Roy, holding his first press conference at district party headquarters on Friday afternoon said, "Today, myself, along with Cachar district's president and vice president of the party, went to the residence of Sushmita Dev and assured her to take any feedback from her in order to work for the betterment of the district as well as Barak valley as a whole. Met her mother, and former MLA Bithika Dev, and took her blessings also," said Dr Roy.
Talking to Northeast Now, Dr Roy spoke about his priorities and said, "My initial focus for my district would be upon five highways, that is, road, rail, waterways, airways and internet services. Apart from that, would focus on education sector as it is also related to unemployment, and lastly, health sector, for me being a doctor. Having said that, my focus would also rest upon reviving both the paper mills of Cachar and Nowgaon, in toe with whatever promises have been made by the chief minister of Assam, recently."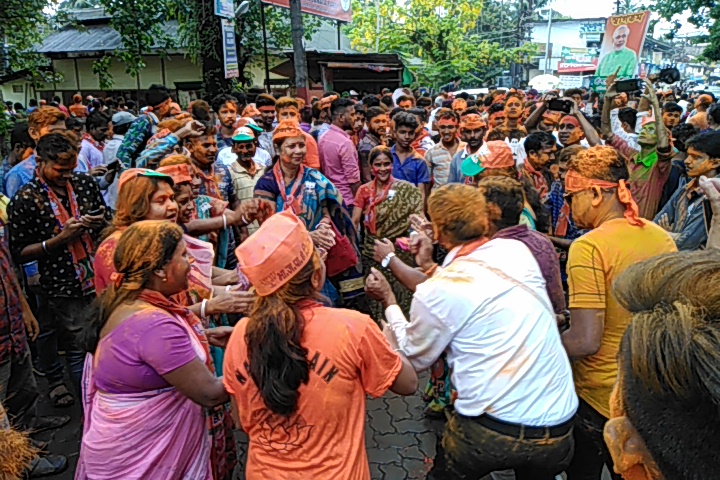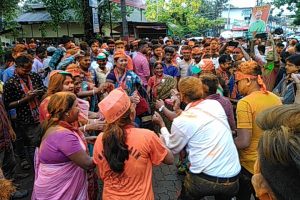 Ranjit Dass, state BJP president before leaving for Hailakandi, wherein, a similar rally would be held to thank the voters on Saturday morning, talking to this correspondent, said, "The Bharatiya Janata Party's call to make India a Congress 'mukt' Bharat, means, an India free of the presence of Congress party, has reached its zenith. We would win 2021 assembly elections in Assam Assembly once again handsomely, and not only that, we would take reins of the municipality elections slated next six to seven months from now."
Before winding up his conversation, Ranjit Dass said, "What pleases me the most that people throughout the country have reposed faith in a dynamic leader like Narendra Modi, and an organizational head and national president of the largest party of the world, Amit Shah. We could defeat national president of INC at his backward in Amethi and likewise, Dr Rajdeep Roy could defeat, All India Mahila Congress president too, out here in Silchar."