Arunachal Pradesh Chief Minister Pema Khandu on Thursday assured that his Government would mobilize all resources available to achieve 100 per cent electrification of all households in the State by December 31 this year.
Khandu's assurance came during a meeting with the Rural Electrification Corporation (REC), the firm which has been designated as the nodal agency for implementation of Pradhan Mantri Sahaj Bijli Har Ghar Yojana (Saubhagya) in the State.
Calling for a concrete timeline and adherence through a well-coordinated approach by all stakeholders to successful and complete implementation of the ambitious scheme, Khandu asserted that in order to meet the December 2018 deadline, the REC needs to work in tandem with the state's power department and works should be executed concurrently.
He also insisted that the households should not only be equipped and wired but also be 'lighted up' for the scheme to be a complete success.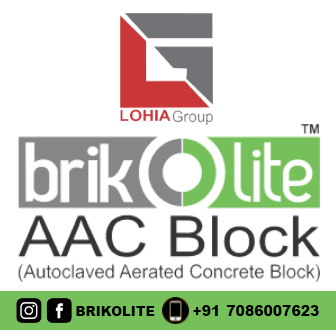 The 'Saubhagya' scheme was launched by Prime Minister Narendra Modi on September 25, 2017 to provide free electricity connections to all households (both APL and BPL families) in rural and urban areas. There are around 4 crore non-electrified households in India and they are targeted for providing electricity connections by December 2018.
The scheme in Arunachal Pradesh would provide electrification to 44806 non-electrified households across the State which include 14113 connections to BPL households. While 39376 will be on-grid connections, 5430 would be off-grid.
While reminding that the Prime Minister is very much concerned about the successful implementation of the scheme, Khandu requested REC chairman and managing director, Dr P V Ramesh to handhold the State Government as the geographical and climatic conditions of the state can prove major hurdles in completion of field-works on time.
Referring to the aspirational district scheme under Gram Swaraj Abhiyan (Phase II) of the Centre, which aspires to electrify Namsai, the selected district under the scheme, by August 15, 2018, Khandu urged the REC to complete the wiring in all left-over households by July-end so that the district is electrified as scheduled.
Dr Ramesh, on behalf of the REC, assured the state government of complete cooperation while informing that corporation has established an office at Itanagar for the sole purpose of implementing the scheme successfully in the state and on time.
He sought cooperation and coordination from the power department officials and district administrations, to which chief secretary Satya Gopal assured that directives would be immediately forwarded to all the deputy commissioners in this regard.
The meeting was also attended by power minister Tamiyo Taga, finance commissioner Kaling Tayeng, power commissioner G S Meena, REC officials along with chief engineers and superintendent engineers of the State's Power Department.