Arunachal Pradesh Chief Minister Pema Khandu has called upon Tata Trusts chairman Ratan Naval Tata, to set up cancer hospitals in the State.
Also read: BJP President Amit Shah lays foundation stone of 19 cancer centres
Khandu, who met Tata at Guwahati in Assam on Monday said, "Cancer centers if established in Arunachal would prove to be a big relief to the people."
"Our patients go all the way to Mumbai in Tata Memorial Hospitals and Cancer Research Institute to get treatment for their ailments incurring huge expenditures. If such centers come up in Arunachal, it will be of much respite to the people" Khandu said while justifying his request.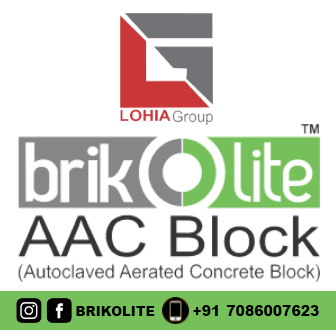 Ratan Naval Tata in principally agreed to set up two specialty cancer centres in Arunachal. He also agreed to visit Arunachal soon to finalize the project.
Earlier, Khandu shared the dias with national BJP president Amit Shah, Assam Chief Minister Sarbananda Sonowal on the occasion of ground breaking ceremony of cancer centers and launch of first of its kind cancer care programme which is being spearheaded by Government of Assam in collaboration with Tata Trust.
Khandu, in his speech congratulated the people of Assam for the new development.
He said, "The BJP government in the Centre and the State is focused completely towards the welfare and wellbeing of the people."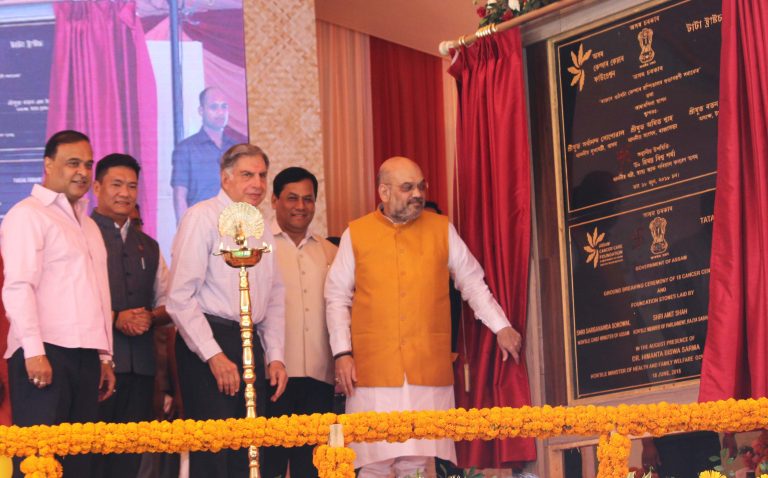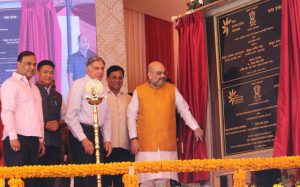 "The massive development in last couple of years is the result of the optimistic attention of the centre towards the Northeast through Modi's Act East Policy," Khandu said.
The Arunachal Chief Minister also thanked Prime Minister Narendra Modi and the national BJP president Amit Shah under whose guidance and directions, the Northeast is witnessing the light of progress in all fields.
Tata Trust is putting up 19 new specialty cancer centres in Assam, the foundation stone of which was laid by Shah earlier in the day.
The move has the potential to drastically improve cancer care in Assam as well as the entire Northeast region.