"Optimism is the faith that leads to achievement. Nothing can be done without hope and confidence." – Helen Keller
The summer of 2018 has brought climate change to the centre of the world's attention. When Southern Europe reached abnormal highs close to 44 degrees Celsius in August, alarm bells started ringing across the world. New temperature records have been set in cities across the continents. Heat stroke or forest fires killed hundreds; unprecedented floods wreaked havoc in many parts of the globe.
Scorching temperatures and forest fires of this summer's heat wave have finally stirred the world to face the onrushing threat of global warming, claims the climate scientist Johan Rockstrom, who was behind the recent "Hothouse Earth" report. "This is the moment when people start to realize that global warming is not a problem for future generations, but for us now," the veteran scientist said and added that, "I think that in future people will look back on 2018 as the year when climate reality hit."
Emissions are pushing the planet's climate off the path. Natural disasters are aggravating. Drought, flash flood, delayed monsoon, cyclones and storms are killing people, damaging livelihoods everywhere. In India where seven out of ten people sustain on farming and forests–the changing rainfall patterns have played havoc with crop-cycles, especially in the flood-prone areas. Although the fight for a clean environment continues with increasing urgency, the environmental community seems to stumble in face of rapid economic development.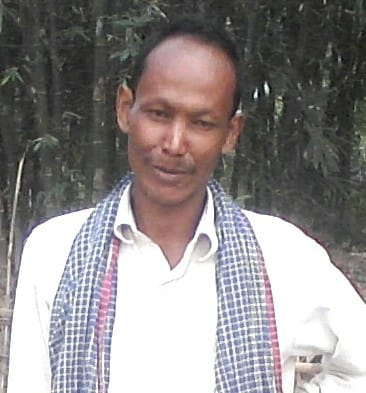 Reticent politicians and a largely disinterested public create great challenge for any action that could change human behaviour and provoke policy changes. Amid the gloom, there have been silver linings — actions that provide hope — a much better choice than despair. What is more inspiring is the power of ordinary individuals—who had made a difference in their community.
The quintessential green hero
It was 2014, journalist Bijon Sarma of Dhemaji had come across Kaank Morang—who created a forest on his own by the Brahmaputra in the Dhemaji district of Assam. That year, floods breached a portion of the embankment at Sisiborgaon and posed a grave threat to the existence of several villages. Locales told the journalists who were reporting on the flood disaster from the scene that Morangor Habi—as they refer to the forest — worked as a barrier to the ravaging waters.
Kanak Morang's love for nature came early, growing up by the mighty Brahmaputra. Son of a dedicated forest staffer, Kanak was only following in his father's footsteps when he focused his attention on the natural world and its wellbeing. The young boy followed his father Uma Morang in his work and wanderings; and spent his days planting trees.
When Kanak's father retired, the family returned to Rekha Chapori, Sisiborgaon in the Dhemaji district. The remoteness of the locality led Kanak to create a herbal medicine garden in the acres surrounding his home so that the family and the neighbours would be spared from the trudge of covering miles to reach the nearest health centre. Soon, he started planting other native varieties of flora.  His concern was also basically to respect the earth and all her creatures. He started planting more and more trees and turned some eight to nine hectares of land into dense forest as he grew from a teenager to a man!
Dwindling native forests and a commitment to change
The India State of Forest Report (ISFR) 2017 showed a decrease in forest cover in six biodiversity rich states of Northeast India that include a shrinkage of 630 sq km in the eastern Himalayas. The reasons for the decrease are said to be shifting cultivation, rotational tree felling, diversion of forest land for developmental activities, submergence of forest cover, agriculture expansion, natural disasters and other biotic pressures.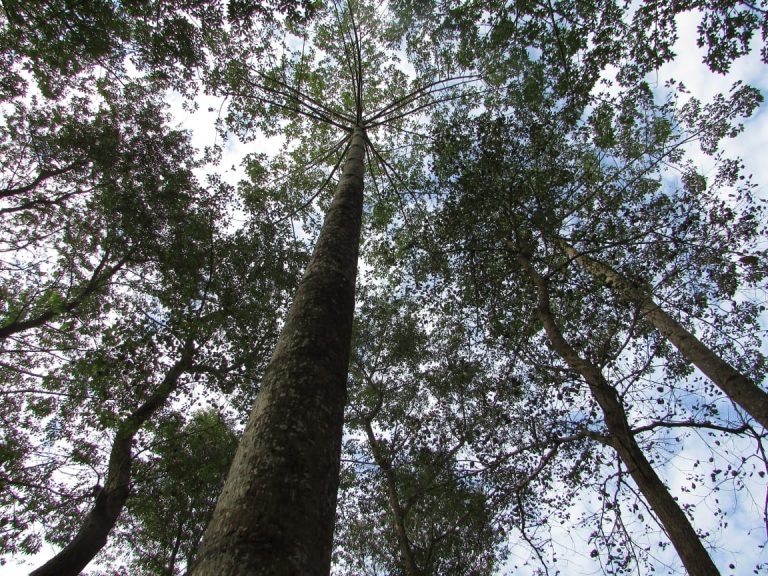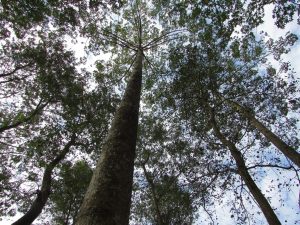 India's most important bio-diverse areas being the Western and Eastern Ghats and the Himalayas— the decrease in forest cover in these states in the eastern Himalayan foothill region is a grave concern. Based on satellite data from October to December 2015, the ISFR report showed Assam has a green cover of 28, 105 sq km which is an increase of 567 sq km.
Satellite imagery showed 2, 979 sq km of dense forest, 10, 192 sq of moderately dense forest and 15,116sq km of open forest in the state. But this certainly could not compensate for the overall dismal performance of the region. Moreover, Assam's dense forest cover stands only at 2, 979 sq km. A substantial portion of the State's dense forests has been lost forever in the past three decades to large-scale encroachment and illegal logging.
Forests act as carbon sinks. Shrinking forest cover, especially dense natural forests that account for the region's famed wildlife and overall biodiversity, stands to raise pollution levels and seriously impact climatic conditions.
Native forests are crucial for conserving biodiversity. However, local studies have shown that forests have decreased in some of India's most important conservation and bio diverse areas. Native forests are pooled with exotic tree plantations such as eucalyptus, acacia, rubber, teak etc. which have very limited value for endangered biodiversity. With global warming and climate change posing threats to vegetation, plant and faunal diversity, the importance of conserving biodiversity is gaining momentum.
The report also indicated the rise in forest cover in Assam is mainly due to plantations outside forest areas. Thanks to Kanak Morang and hundreds of those dedicated to a mission that ushers so much hope for the planet! In a period spanning two decades, trees grew along in Morang's Habi inviting different species of birds and animals for shelter under the canopy of a wide ranging variety of native trees.
In 2014, as floods breached a portion of the embankment in Sisiborgaon and posed grave a threat to the existence of several villages, locales said Morangor Habi worked as a barrier to the ravaging waters. In the process a portion of the forest was washed away. Undaunted, Kanak struggled to carry on with his work but sadly he lost his battle with illness and poverty.
In June, 2017 Morang breathed his last at the age of 43. On August 12, 2018 Kaziranga Wildlife Society celebrates the green legacy of the Green Hero, in conjunction with Nature Conservation Day to mark the birthday of another green hero–the late Dr Robin Banerjee. Morang was posthumously awarded the Society's "Lifetime Achievement Award, 2018" along with renowned conservationist Dr P C Bhattacharjee.
Kanak Morang was someone who embodies the energy, drive and commitment to change individual behavior in favour of the planet that can inspire us all.
He lives on in the people and the landscape he changed.