Wildlife activist Rohit Choudhury has demanded immediate removal of chief wildlife warden (CWLW) of Assam for allowing a politician to fire the tranquilizing dart on the rogue elephant "Laden" alias Krishna.
Hours after the rogue elephant Krishna died in Orang National Park, Rohit Choudhury tweeted to chief minister Sarbananda Sonowal and forest minister Parimal Suklabadya demanding the CWLW's removal.
Choudhury, who is the winner of Balipara Green Legal Award 2016, asked if the CWLW of Assam had issued permission to BJP legislator Padma Hazarika to shoot the tranquilizing dart.
Also read: Laden is dead – and who is responsible?
He said elephants are Schedule I animals under the Wildlife Protection Act, 1972, and the provisions of the law does not allow any unauthorized persons to take up the tranquilizing guns and fire darts at any rogue animals.
The Schedule I animals are highly protected because they face the threat of extinction due to poaching and trade and have very small existing populations in the wild.
Also read: Assam: 'Laden' dies in captivity
Choudhury, who is also the recent of the Sanctuary Wildlife Service Award 2018, demanded that the Assam Forest minister should clarify under which section of the Wildlife Protection Act, 1972, Padma Hazarika was allowed to tranquilize the elephant.
Also read: Assam CM lauds MLA Padma Hazarika for capturing wild jumbo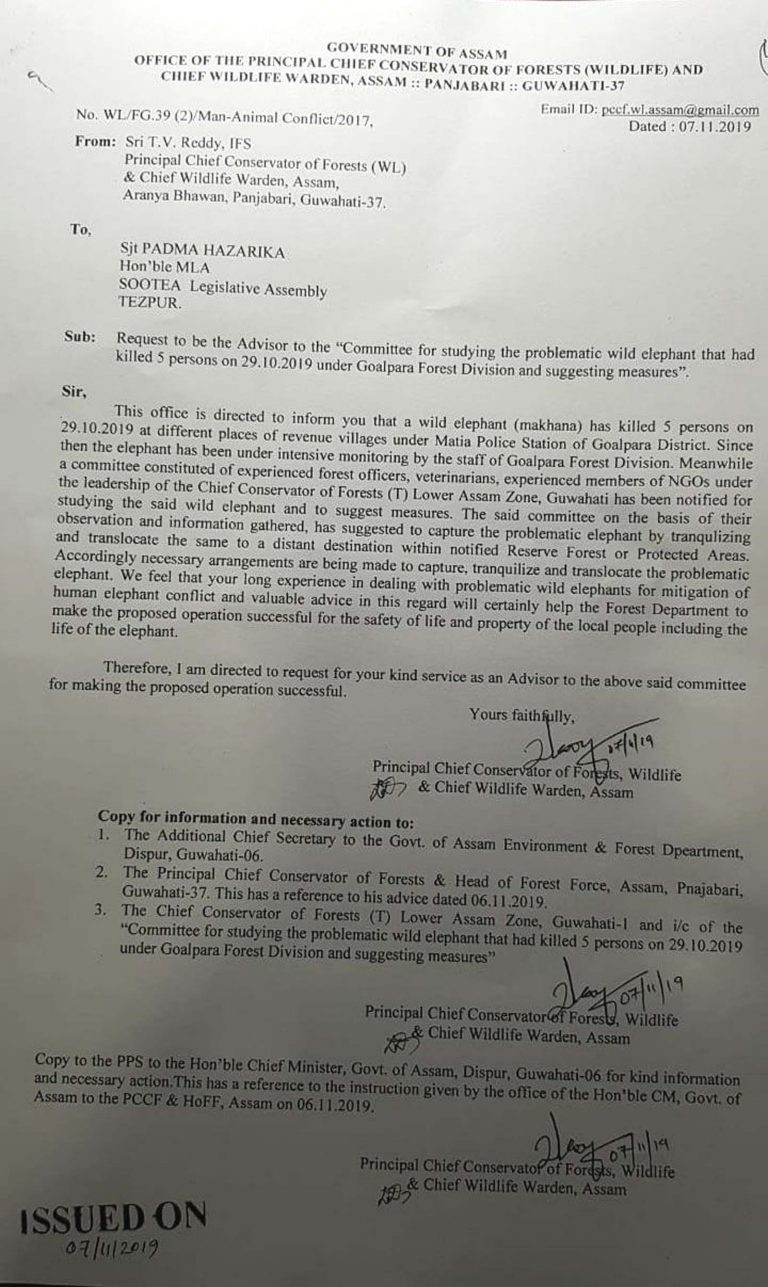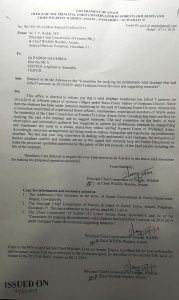 "Has the Chief Wildlife Warden Assam issued permission to Padma Hazarika?" he questioned, adding, "Is he more capable than Forest Department?"
It may be mentioned here that on November 7 Assam's principal chief conservator of forests (Wildlife) had sent a letter to Hazarika, requesting him to be an advisor of a committee constituted to mitigate the problem.
"We feel that your long experience in dealing with problematic wild elephants for mitigation of human elephant conflict and valuable advice in this regard will certainly help the Forest Department to make the proposed operation successful for the safety of life and property of the local people including the life of the elephant," the letter said.
Additional PCCF wildlife and chief wildlife warden of Assam, MK Yadava, however, did not respond to the repeated phone calls by the Northeast Now team.
Interestingly, Yadava's silence at the critical juncture is sure to raise many an eyebrow. Is the government trying to protect the BJP MLA?