Bangladeshi actor Ferdous Ahmed has come under the wrath of the union home ministry of India.
The union home ministry of India on Tuesday issued a 'leave India' notice to renowned Bangladeshi actor Ahmed for his alleged involvement in the campaigning for the Trinamool Congress candidate in West Bengal.
After receiving a report from Bureau of Immigration regarding visa violations committed by Ahmed, the Indian ministry of home affairs (MHA) has cancelled his business visa and issued him a leave India notice.
"He has also been blacklisted," said a senior home ministry official.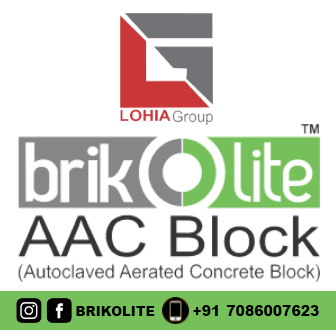 The Kolkata-based Foreigners Regional Registration Office (FRRO) has been directed to ensure compliance of these orders.
Ahmed was reportedly doing a roadshow campaigning for Trinamool Congress' Raiganj candidate this week that generated a huge controversy.
Also read: Amidst protest in NE, Modi exhorts Trinamool to support Citizenship Bill
Ferdous, who acts in Bengali films in India as well as Bangladesh,  has also been blacklisted, which means he may not get an Indian visa anytime soon.
The Indian home ministry had earlier sought a report from the Foreigner Regional Registration Officer, Kolkata, on Ferdous allegedly campaigning for a
Trinamool Congress
candidate for the Lok Sabha polls.
Ahmed, along with a few local West Bengal actors, allegedly took part in campaigning for TMC's Raiganj candidate, Kanhaiyalal Agarwal.
The FRRO Kolkata had been asked to send a detailed report on whether Ahmed has violated visa conditions by allegedly participating in the LS poll
campaigning
.
The report pointed to a clear breach of the business visa issued to Ferdous Ahmed  .
The BJP did not take kindly to Ferdous campaign for Trinamool candidate.
Its West Bengal chief Dilip Ghosh reacted sharply, saying: "You will soon find Pakistan President Imran Khan campaigning for Mamata Banerjee and her party."
But it is not clear whether the BJP lodged any formal complaint on the issue or whether the government reacted on its own and took cognisance of the issue suo motto.
The Trinamool Congress has not formally reacted – neither has the Bangladesh high commission in India.
But Ferdous' campaigning for Trinamool will not go down well with Bangladesh's ruling Awami League which sees Mamata Banerjee as the main stumbling block for a settlement on the Teesta waters which the Modi government has pushed for.
Awami League leaders often allege close links between Trinamool leaders and Islamist parties in Bangladesh.
A Bangladesh diplomat told Northeast Now that Ferdous had "no business to get involved in West Bengal politics."
"He has been stupid not to realise the implications of what he was doing," the diplomat said, but was not willing to be named.
Many Bangladesh actors have made it big in West Bengal's film industry.
Jaya Ahsan has been the lead heroine in multiple superhits like 'Bisorjon', winning even Star Ananda's Sera Bangali award.
"We only hope Ferdous' stupidity does not create problems for others," the Bangladesh diplomat said.