Singers and artistes of yesteryear in Assam are still held in high esteem in the society. However, those in present times are often in the news more for controversies shrouding them.
Singers of yesteryear's like Late Dr. Bhupen Hazarika, Late Khagen Mahanta, Dwipen Baruah, Late Dipali Borthakur and many more are not only known for their voice and lyrics but also for the dignity and respect they command and people used to swear by their names.
Blame it on the changes in the society or changes of the value system, the artistes of today are more found surrounded in controversies mostly for wrong reasons  than for excelling in their respective fields.
While controversy has become almost synonymous with popular singer and youth icon Zubeen Garg over past few years, artistes like Angarag Papon Mahanta, Sadananda Gogoi, Bhrigu Kashyap, Kumar Bhabesh and many others have also failed to evade the cobweb of controversies in recent times.
While Zubeen's name has been entangled in the 'suicide' of Congress leader Anupam Bardoloi, it's not very long that Angaraag Papon Mahanta was also dragged into a "kissing controversy" by a Delhi-based lawyer.
Zubeen was also in controversy recently after he had asked an Army Major to salute him. The incident took place when a Major objected to Zubeen's wearing a cap, which is for use by Indian Army officers only. Zubeen, however, told the Major that he is a Colonel and that the Major should salute him.  Zubeen was referring to his role of a "Colonel" in his film 'Mission China'.
Papon landed in the controversy after a video of him 'kissing' a minor participant of a music reality show went viral on social media earlier this year. Although the minor girl stated that the 'kiss' was rather like the 'kiss of a father to his daughter', a Delhi-based lawyer wrote to the National Commission for Protection of Child Rights terming Papon's act as 'inappropriate'.
Prior to that Assam's singer-turned-filmmaker, Sadananda Gogoi got entangled in the infamous Saradha chit fund scam that rocked the whole nation. Gogoi was charged for conspiracy and misappropriation of funds to the tune of several hundred crores. Gogoi, who shot to fame by being close to legendary Dr. Bhupen Hazarika in the past, was also kept in CBI custody for months before he was released on bail.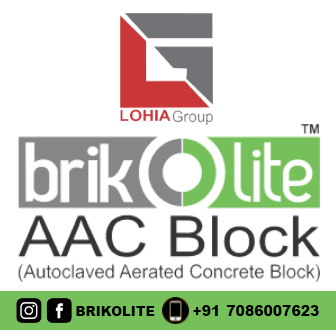 Popular singer Bhrigu Kashyap also found himself entangled in a controversy after his co-singer Priyanka Bharali filed an FIR accusing Kashyap and five others of morphing her photographs and uploading those in social media. Kashyap, however, denied his involvement in the case and said that he was wrongly implicated in the case.
Similarly, the name of popular singer Krishnamoni Chutia was also dragged to the death of a tele-serial actress, who died under mysterious circumstances. The actress was shooting for a music video with Krishnamoni in Namrup in 2008 when the incident took place.
Another popular singer Kumar Bhabesh was also held by police for allegedly 'torturing' his wife.