The BJP-IPFT coalition Government in Tripura on Tuesday announced that it would implement the 7th Central Pay Commission (7th CPC) for its employees, fulfilling a pre-poll promise.
Tripura Chief Minister Biplab Kumar Deb in presence of other senior Cabinet Ministers announced this during a press conference in the State Secretariat that following acceptance of the recommendations of the PP Varma Committee for hiking the salaries and allowances of the 219,454 employees of the State Government and pension amount of the pensioners to increase by 14.2 per cent from October 1, 2018.
Deputy Chief Minister & Finance Minister Jishnu Dev Varma, Health Minister Sudip Roy Barman, Education Minister Ratan Lal Nath and Tribal Welfare Minister N C Debbarma were also present on the occasion.
Deb thanked Prime Minister Narendra Modi, Union Finance Minister Arun Jaitley, BJP chief Amit Shah and Modi's Cabinet for implementing the 7th CPC.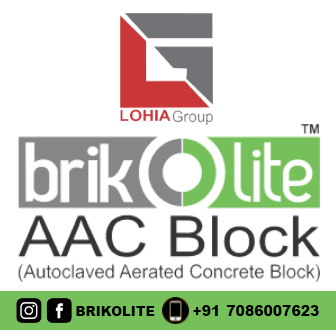 He added that Rs 7,728 crore will be required annually, including Rs 912 crore at the rate of Rs 76 crore per month, which will be additional expenditure, to provide higher salaries and allowances to State Government employees and pensioners.
The CM said that the previous CPI-M led Left Front Government left behind Rs 11,500 crore liabilities and fiscal deficits and despite the State's severe financial constraint, the commitment made to Government employees, pensioners and their family members before the February 18 Assembly elections has been fulfilled finally.
Erstwhile Left Front Government announced a revised pay scale in 2017 by using a multiplication factor of 2.25 over existing salary structure, however, the revised pay announced on Tuesday was prepared by raising the level of multiplication factor or booster factor to 2.57.
As per the revised scale, minimum pay at the entry level of the pay matrix would be Rs 18,000 per month for Group-C employees, which is at par with 7th CPC recommendations and Rs 16,000 per month for Group-D employees.
Meanwhile, fixed pay employees would get benefits at par with regular employees under the revised salary structure and their pay would be fixed at 75 per cent of the initial pay in the concerned level of the revised salary and pay matrix.
Daily Rated Workers (DRW), Monthly Rated Workers (MRW), contingent and part-time workers including people working in public places of worship would enjoy a similar revision in their pay structure.
Pensioners would enjoy a minimum pension of Rs 8,000 per month and a maximum of Rs 1,07,450 per month.