Dr Bina Basnett has been elected as the party president of Hamro Sikkim Party (HSP). She was serving as the vice-president in the party since its formation.
Also read: Sikkim: HSP to announce party president on Thursday…finally
Likewise, HSP vice-presidents, R B Subba and Bhaichung Bhutia have also been unanimously elected as working presidents of the party.
These important decisions were taken in the party consensus during a meeting in Gangtok on Thursday.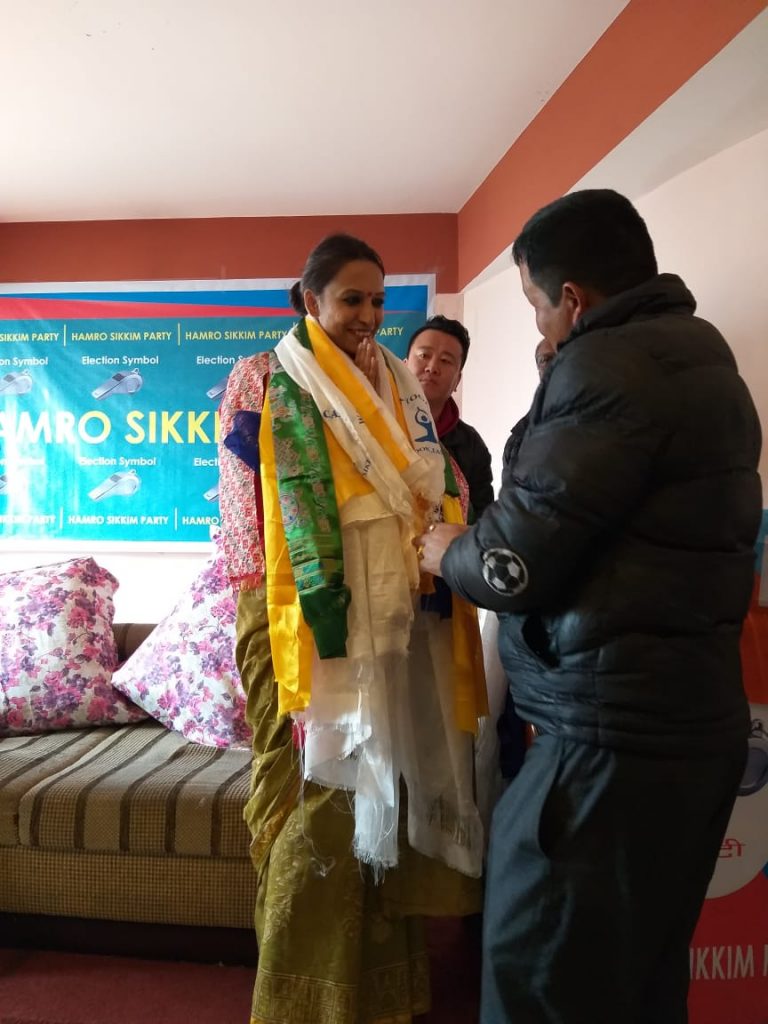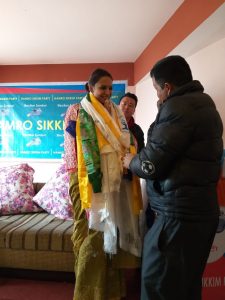 Dr Basnett hails from Tadong in Gangtok of East Sikkim. After completing her schooling from Deorali Girls Senior Secondary School, she completed her MBBS from Sikkim Manipal Institute of Medical Science and then did her MD from the same institute.
She practiced at AIIMS Patna before moving to Lady Hardinge Medical College in Delhi. She resigned from her job to start her political career from Hamro Sikkim Party, which was launched last year.
In her address, Dr Basnett stated to work in the interest of the party and people of Sikkim and to make their future bright. "I would like to dedicate this historic day to the party workers who have been working at the grassroots level dedicatedly and selflessly to take the party to this position and they have been working to give better future to coming generation of Sikkim," she expressed.
She stated that there was no any scarcity of leaders in the party as it has lots of capable and experienced leaders but despite of this the party came into a consensus to bring a youth and woman forward in the party.
She added that there was need of young leadership and new thoughts in Sikkim and by working on this thought the party has been working to bring youths in the leadership. She thanked the senior leadership of the party for elected her as the party president.
The party president has also dedicated this day to all women irrespective of any party. "The decision of HSP has discarded the thought of the male-dominated society that women also have the capability and potential and have their trust on me to put me ahead in the leadership," she also said.
HSP working president Bhaichung Bhutia congratulated Dr Basnett for being elected the president of the party. He stated that youths coming in the politics should have the ambition and vision to lead the party some day. He urged youths of the party to have the ambition to lead the party in the future. However, he asserted that a leader should have the vision and programme for the State and the people and to make their future.