The prime accused involved in the the theft of a Scorpio and subsequent murder of Inspector Neiphretuo Metsie-o of Nagaland Armed Police has been arrested by a joint team in Guwahati Railway Station at around 7 tonight.
According to information, on a tip-off, Yurreingam Ronra Shimray alias Thangmeingam (24 years), son of Starson R Shimray of Kharasom Lazo village, was nabbed by a joint team of Railway Protection Force (RPF), Government Railway Police (GRP) and Assam Police, from Guwahati the Railway Station.
Also read: Inspector of 5th Nagaland Armed Police Bn murdered in Phek
Sources said, Yurreingam boarded the Dibrugarh-Rangia Express train (No. 15928) at Dimapur today at 12:10 in the afternoon and arrived at Guwahati Railway Station at around 6:30 pm.
Based on inputs provided by the police to the RPF, all security personnel near Guwahati Railway Station were alerted and additional forces were called in too to keep a sharp eye on the accused and later he was apprehended.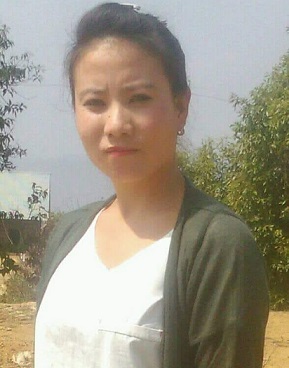 "The accused resisted arrest when the security force personnel went to apprehend him and ran away to a nearby building, but it was cordoned off quickly by the presence of many security personnel and subsequently he was arrested," sources added.
With this arrest, the two accused mentioned in the FIR, registered on September 15, 2018 under sections 302/392/201/202/34 of the IPC at Kohima North PS, have been arrested.
After Nagaland police formed two special investigation teams to identify and arrest the culprits, the female suspect, Ringthingchon, was arrested and kept under the custody of Ukhrul Women Police Station.