Kiphire district in Nagaland was ranked among the least five aspirational districts in the NITI Aayog's Second Delta ranking for the aspirational districts in India.
Kiphire district was ranked 107 among 111 relatively least developed districts of the country, called aspirational districts by NITI Aayog.
NITI Aayog CEO Amitabh Kant released the "Aspirational Districts Programme – Deep Five – 2nd Delta Ranking & Insights from Household Survey" on Thursday.
The surveys were carried out in all aspirational districts during the month of June 2018 covering more than 1, 00,000 households. These surveys were used to validate critical data-points and provide inputs for nine further data-points for which district-level data is not readily available at regular intervals, the NITI Aayog stated in an official release via PIB Delhi.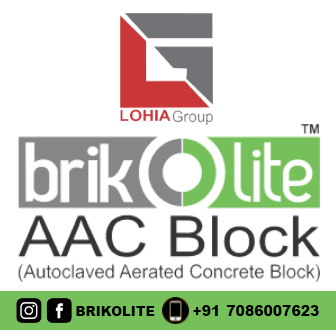 Releasing the ranking, the NITI Aayog CEO said: "We have constantly endeavoured to ensure transparent, real-time measurement of qualitative development in Aspirational Districts through the use of third-party validated data. This will strengthen the spirit of competitive and cooperative federalism on the foundations of evidence-based policy making."
The second ranking measured the incremental progress made by them in between June 1, 2018 and October 31, 2018, across six developmental areas of health and nutrition, education, agriculture and water resources, financial inclusion, skill development and basic infrastructure.
The ranking factors in validated data from Household Surveys conducted by NITI Aayog's knowledge partners – TATA Trusts and Bill & Melinda Gates Foundation (IDInsight), it added.
Kiphire district's performances have been fluctuating in the three rankings of aspirational districts released by NITI Aayog so far.
In March baseline ranking of 101 aspirational districts by NITI Aayog, the district was ranked 98th out of 101 districts.
However, in the next ranking released in June (first delta ranking), it showed a drastic improvement and was ranked among the top 30. With an overall 8.3 'delta scores', the district was ranked at 26th position – a jump of over 70 slots from 98 in March.
In the latest ranking, however, Kiphire was ranked 107 out of 11 districts, meaning top five among the least improved. The district scored well in education, basic infrastructure and health and nutrition. However, it suffered in agriculture and water resources, financial inclusion and skill development.
The second delta ranking did not release the specific data on all parameters. A summary of top five and bottom informed that Kiphire district scored the least in the basic infrastructure and was ranked 107.
Whether the district's performance suffered due to inclement monsoon in the intervening period between June and October can be ascertained only from future rankings.
The Centre selected Kiphire district as one of the aspirational districts in the country to bring in prosperity and make it an economically sound district in the state as well as in the country. Prime Minister Narendra Modi launched "Transformation of Aspirational Districts" in January with an aim to quickly and effectively transform some of the most underdeveloped districts in the country.