The funeral service of NSCN vice president Khole Konyak began at 9 am on Monday at the Local Ground of Tobu Town in Mon district of Nagaland.
The funeral service was led by A Sangti Konyak, president of the Tobu Area Students' Union.
At the very beginning of the programme, an invocation was rendered by the Chaplin of the Police Baptist Fellowship followed by a farewell song presented by the Choir of Tobu Town Baptist Church.
A host of condolence speeches were also lined up in the detailed programme schedule.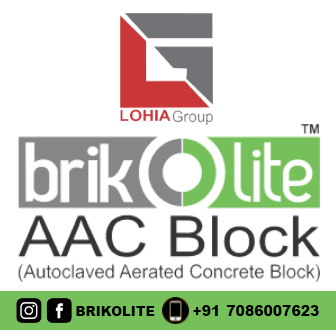 A tribute song has also been scheduled by the Tobu Borthers.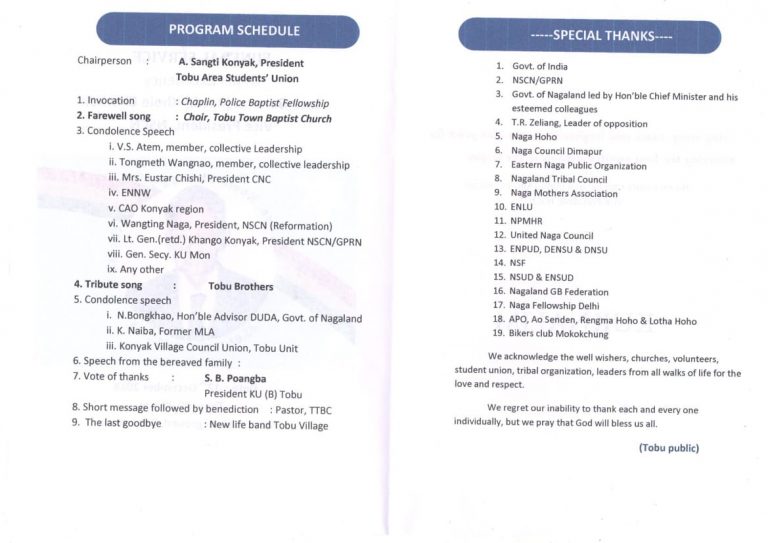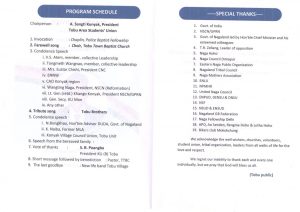 Earlier in Saturday, the NSCN (I-M) accorded a 'state funeral' to its vice president late 'Gen' (Retd) Khole Konyak at Central Headquarters (CHQ), in Hebron on Saturday. All rank and file of the group were present at the solemn service.
Member of the collective leadership, 'Lt. Gen.' (Retd) V S Atem, read out a condolence message on behalf of NSCN (I-M) ato kilonser, Th Muivah.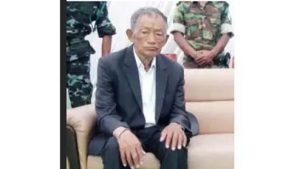 In his message, ato kilonser described late Khole as 'true son of the soil who loved the Naga people and Nagalim'.
Muivah said late Khole did the best he could for the cause and he gave his all for it.
"He was very well versed in Naga history, geography and politics. He spent most of his prime life in jungles as a revolutionary fighter," the message read.
He had also said that Khole's passing was not only the loss of his family, but also a great loss to 'our nation'.