The vice-chairman of the Isak-Muivah faction of the National Socialist Council of Nagaland (NSCN-IM), Gen (retd) Khole Konyak passed away in Delhi on Wednesday.
According to media reports, Khole Konyak, had been on life support since Tuesday after he fell ill due to stroke.
It may be mentioned that Gen (Retd) Khole Konyak was sworn in as the vice-chairman of NSCN (IM) on May 19, 2016 after his nomination was approved by the National Hoho on May 17, 2016 in the Camp Hebron.
Khole Konyak was the former president of the NSCN (Unification).
He joined the Isak-Muivah-led NSCN even as NSCN (Unification) ordered his expulsion from the rebel outfit.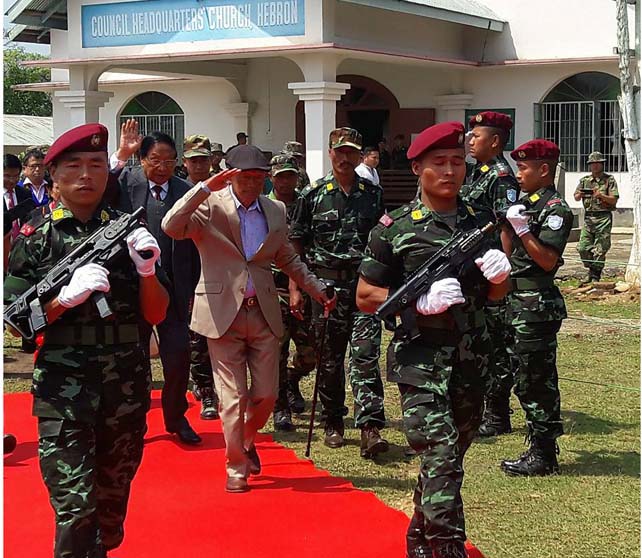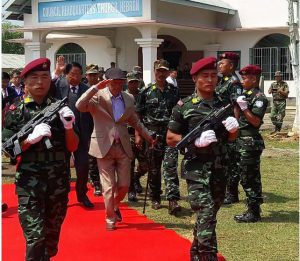 The declaration issued by the NSCN (Unification) stated that Khole Konyak was entrusted with the national responsibility on June 7, 2011 but on January 25, 2016 he left a written document vesting all powers and responsibilities to N Kitovi Zhimomi till his return.
It has been reported that Khole Konyak was instrumental in splitting from Khaplang-led NSCN in June 2011.
Khole, saying that his joining the NSCN-IM was the right decision, stated:  "I have realized and taken the right decision to join the only correct national line under the leadership of Chairman Isak Chishi Swu and General Secretary Th Muivah of the National Socialist Council of Nagalim."
He also announced: "…I accept and acknowledge their leadership and completely support the present Indo-Naga talk as the only acceptable foundation for our nation's survival."
Khole Konyak also stated: "No one should doubt about it that I am also one of those who are looking for the future of the Nagas and I am fully convinced that NSCN led by Chairman Isak Chishi Swu and General Secretary Th Muivah is the only future-oriented organization of the Naga."
It is a fact to be acknowledged that NSCN is the authentic organization of the Naga people recognized by Government of India, he further stated.
Khole was earlier expelled from his post as the army chief of the NSCN (K) in 2011 when SS Khaplang (I-M's arch enemy) was the faction's chairman.