Consul General of India, Mandalay, Nandan Singh Bhaisora recently said, Myanmar is India's gateway to ASEAN/ BIMSTEC and key to New Delhi's Act East Policy.
Bhaisora said this while speaking to a gathering of dignitaries about the relations and ties between India and Myanmar on the occasion of the occasion of the 69th Republic Day in Mandalay on January 26, 2018.
"India seeks to be a good neighbour of Myanmar as part of our Prime Minister Modi's 'Neighbourhood First' policy – connecting with vast untapped market of ASEAN countries, where Myanmar has a key role to play in our 'Act East Policy'," said Bhaisora.
"Similarly, India is Myanmar's window to the Western world," he added.
Cooperation in banking sector has played a large role in the growth of trade & investment between two countries, said Bhaisora.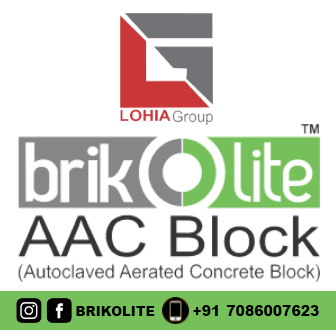 Along with other heads of governments of all the ASEAN nations, Myanmar's State Counsellor Aung San Suu Kyi was also present as one of the Chief Guests in India's 69th Republic Day celebrations at New Delhi.
They were there in connection with ASEAN-India Commemorative Summit.
"Both the leaders had discussions on Wednesday on various issues of mutual interest, including follow-up on key decisions taken during his visit last year," said Bhaisora.
Bhaisora also said that the companies from Myanmar can take advantage of the opportunities opened by the Indian government for investment in India – particularly Northeast India.
Regarding relationships between India and Myanmar, the Indian diplomat said, "India and Myanmar share close geographic proximity and deep historic, cultural, religious, linguistic, ethnic and civilizational ties that go back to the dawn of history."
Traces of Indian influence – both Hinduism and Buddhism can be seen here; Emperor Ashoka is credited with the establishment of numerous pagodas and temples all over Myanmar. As the land of Lord Buddha, India is a country of pilgrimage for Myanmar.
"There is a deep sense of kinship particularly among the Buddhist community, given India's association with Buddha's life," he added.
He also said, "In the present day, we have seen close ties having been established between our first generation of national leaders from U Uttama to Gen Aung San and Prime Minister U Nu from Myanmar and Mahatma Gandhi and Pandit Jawaharlal Nehru from India."
He stated that the visit of India's Prime Minister Narendra Modi to Myanmar last month took the bilateral relationship to much greater heights.
"Leaders of both the countries have reviewed the ongoing official exchanges, economic, trade and cultural ties as well as people-to-people exchanges; they also reaffirmed their common aspirations for peace, collective prosperity and development of the region and beyond," he added.
"Our Prime Minister also appreciated the measures taken by the Govt of Myanmar towards peace and national reconciliation and commended the on-going peace process.
"We stand fully committed to support the Myanmar Government in its ongoing national reconciliation & peace process under the 21st century Panglong Conference," added Bhaisora.
Stating that "without peace and stability, development cannot take place" Bhaisora further said, "We greatly welcome the transition taking place in Myanmar within the democratic and pluralistic framework."
A number of MoUs/Agreements have been signed during Modi's visit in the field of health, education etc which include Maritime Security Cooperation, Cultural Exchange Programme, Enhancing cooperation of the Upgradation of the Women's Police Training Centre in Mandalay Region, Extension of MoU on the establishment of MIIT in Mandalay Region, agreements between Election Commission and Press Councils of both the countries, etc.
The new wave of political/economic reforms has set Myanmar on a road to unprecedented economic expansion.
The opening of the country to global market is strengthening commercial relations.
"There has been a significant growth in our economic and commercial ties. The bilateral trade between India and Myanmar has crossed USD 2.178 billion during 2016-17, border trade has crossed USD 75 (76.41) million dollar (2016-17)," Bhaisora said, adding, "Total trade for first nine months this year is $ 958 million and border trade US $ 55 million."