The Mizoram government would provide food and shelter to migrant workers, who were stranded in the state due to the nationwide lockdown.
This was informed by the state home department on Monday.
The move was taken in pursuance to the Centre's directive to provide food and shelter to the migrant workers during the 21-day lockdown, said an official.
He said that the Union Home Ministry authorises respective states to use Disaster Response Fund (DRF) for providing relief measure to migrant workers during the nation-wide lockdown in view of the coronavirus pandemic.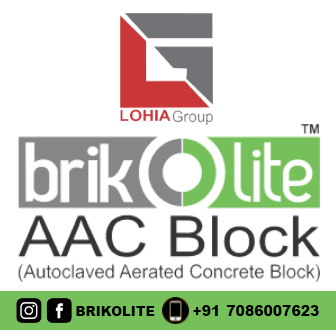 According to the official, all district-level task force was instructed to monitor relief measure for migrant workers, industrial workers and other workers of the unorganized sector in their respective areas.
The expense for the relief measure would be borne from the state exchequer, which would be later recovered from State  Disaster Response Fund (SDRF), he said.
"Respective district-level task force on Covid-19 will provide food and shelter to migrant workers, industrial and unorganised sectors workers," he said.
Sources said that thousands of migrant workers, contractors and unorganised sector workers majority of them from Assam were stranded in Mizoram due to lockdown.
Police said that the actual figure is yet to be determined as compilation is under process.
As per the latest information, about 940 migrant workers have reported to the state government.
ALSO READ Coronavirus enters Northeast; Manipur records first case?
Of these, 697 people were based in Kolasib district bordering Assam, 136 people in Aizawl district, 47 in Serchhip district and 30 each in Hnahthial and Mamit districts.
Earlier, the Union Home Ministry has written to states requesting them to immediately set up relief camps for migrant workers, who are returning to their domicile states during the lockdown period.
State have been advised to give wide publicity and awareness, using public information system, technology and utilising the service of volunteers, NGOs, to precise information on the location of the relief camps and the facilities being made available, and relief package under Pradhan Mantri Garib Kalyan Yojana and measure being taken by the state government.
The centre also advised states to set up relief camps along national highways, including tented accommodation to ensure that the moving migrant workers stay in their relief camps till the lockdown period is over.
Even before the Centre's directive, the Mizoram government, as well as local volunteers and NGOs, are providing essential commodities and food items to migrant workers, who were stranded in different parts of the state, according to officials.
Sources also said those truck drivers, who transported essential commodities from outside that state were provided with foods and other edible items on the way at Vairengte near Assam border and other parts of the state.
Sources also said that truck drivers from other states were reluctant to come to Mizoram after the state reported the first case of coronavirus on March 25.
However, officials claimed that normalcy has been restored and supply of essential commodities is going smooth as usual.