The Division Bench of Meghalaya High Court overruled the controversial judgment passed by the single bench of Justice SR Sen of the HC observing that "India should have been declared a Hindu Rashtra" after partition.
Justice Sen (now retired), while considering a petition related to refusal of domicile certificate to an army recruit, had observed that anyone opposing the Indian laws and Constitution cannot be considered as a citizen of this country.
He further observed that India should have been declared a 'Hindu Rashtra' on the basis of religion after the partition of the country.
Also read: Impeachment motion against Justice Sen on cards 
But the Division Bench of Meghalaya HC comprising Chief Justice Mohammed Yakoob Mir and Justice H.S. Thankhiew on Friday observed that the judgment of Justice Sen was "legally flawed and inconsistent with constitutional principles", says a LiveLaw.in report.
Justice Sen in his judgment on December 10 last had observed: "…Pakistan declared themselves as an Islamic country and India since was divided on the basis of religion should have also been declared as a Hindu country but it remained as a secular country."
Also read: Supreme Court notice to Meghalaya HC judge's 'Hindu Rashtra' remark
Justice Sen drew flak from various quarters for his judgment.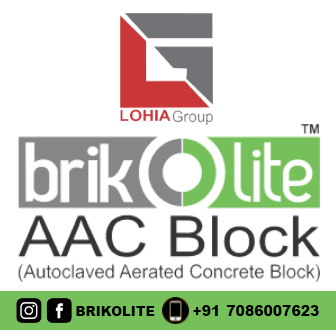 The Supreme Court in February this year had sought the Meghalaya High Court's response on a PIL seeking expunction of remarks made by Justice Sudip Ranjan Sen on "Hindu Rashtra".
The apex court also agreed to examine if Justice Sen's 'Hindu nation' remark needs to be deleted or not.
Also read: Meghalaya Judge Remark: What Kind of Hindu Rashtra?
An apex court bench comprising Chief Justice Ranjan Gogoi and Justice Sanjiv Khanna issued notice to the Meghalaya High Court Registrar on the plea filed by Sona Khan and others.
The plea contended that the judgment authored by Meghalaya HC judge Justice Sen is "legally flawed and historically misleading".
Justice Sen also stated: "Even today, in Pakistan, Bangladesh and Afghanistan, the Hindus, Sikhs, Jains, Buddhists, Christians, Parsis, Khasis, Jaintias and Garos are tortured and they have no place to go and those Hindus who entered India during partition are still considered as foreigners, which in my understanding is highly illogical, illegal and against the principle of natural justice."
However, as his judgment created uproar, Justice Sen had claried that he was not a "religious fanatic".
He had also claimed that his judgment was 'misinterpreted'.
Justice Sen retired in the month of March this year.
Keeping aside Justice Sen's judgment, the Division Bench of Meghalaya HC said: "After bestowing our thoughtful consideration to the entire gamut of the matter we have reached to a firm conclusion that the judgment impugned dated 10.12.2018 is legally flawed and is in-consistent with the constitutional principles, the observations made and directions passed therein are totally superfluous, therefore, is set aside in its entirety, as such shall be non est."