A group of educated youths from Tamenglong and Noney districts of Manipur have left Imphal on Monday for an exposure tour to Assam to explore eco-tourism activities.
The Principal Chief Conservator of Forest, Manipur K Angami in presence of Chief Conservator of Forest-Territorial(II),Manipur S Dhananjoy Singh and Divisional Forest Officer Tamenglong Huri Golmei flagged off the exposure trip from the state forest department head office at Sanjanthong in Imphal on Monday morning.
The 40 something educated youths including five media persons based in Tamenglong and Noney districts along with four state forest department officials will visit the successful eco-tourism sites in Assam such as Kaziranga National Park at Kaziranga and Hoollongapar Gibbon Sanctuary in Jorhat during the exposure tour.
The main idea of organising the exposure trip is to give eco-tourism training to the interested educated youths of the district in order to promote eco-tourism in the state. The trip which is scheduled to conclude on March 8 was organised and sponsored by Western Forest Division, Tamenglong district.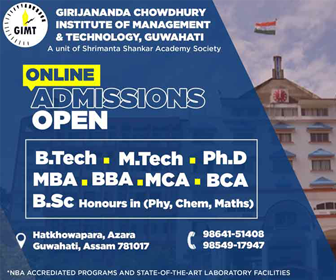 Tamenglong district is located on the western part of Manipur and it has borders with Assam's Cachar district and Nagaland's Peren district. It is widely known for its picturesque locations and its rich flora and fauna.
In the recent past, a village called Phalong also known as Bhalok in the district which has the largest dense forest cover area, has been declared as Amur Falcon village considering the commendable wildlife conservation activities of the village.