The commuters who travel by city buses in Guwahati will have to pay more fare from October 3, 2018.
The Guwahati Transport Association (GTA), Guwahati Metro Transport Association (GMTA) and Deluxe Bus Association (DBA) in a statement announced that the bus fares will be increased from October 3, 2018.
As per the new rate chart, the minimum city bus fare in Guwahati will be Rs 7 (0 to 3 km), which was earlier Rs 5.
The other bus fares against the minimum distance will be Rs 8 (3 km to 5 km), Rs 12 (5 km to 9 km), Rs 15 (9 km to 13 km), Rs 18 (13 km to 17 km), Rs 21 (17 km to 21 km) and Rs 23 (21 km to 25 km).
Also read: Soaring fuel prices may trigger bus fare hike in Assam
If the new prices of city bus fare are implemented then the highest city bus fare will be Rs 23.
They organizations claim that since 2016, the joint association of commercial vehicle traders – All Assam Motor Transport Association – has been apprising the State Government about the issues of the traders involved in the transport business.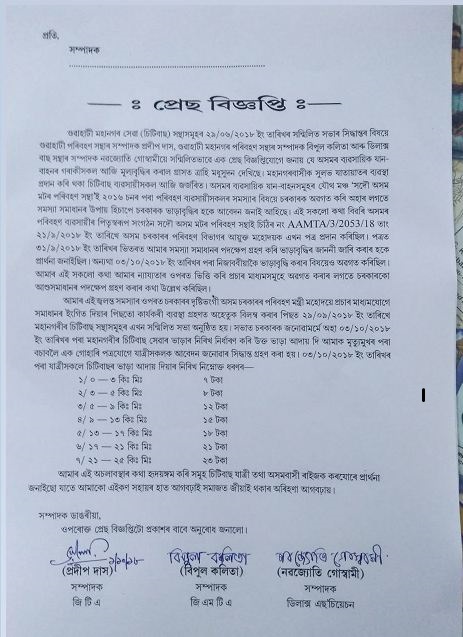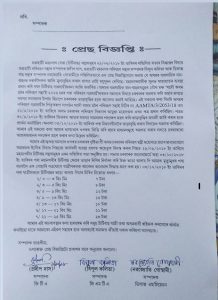 The three bus owners' associations have blamed the State Government for delaying and not resolving their issues by increasing bus fare even after repeated pleas.
The associations also informed that their parent organization, All Assam Motor Transport Association, submitted a memorandum to the Transport Commissioner of the Assam Government through a letter (AAMTA/3/2053/18) on September 21, 2018.
Through the memorandum the Association urged the State Transport Commissioner to resolve their issues within the month of September, 2018 and issue a notification by increasing the rates of bus fare and stated that otherwise, they would increase bus fares on their own with effect from October 3, 2018.