Social worker Roy Enghee has been conferred the Best Karbipo Award for 2016 while Kajir Helen Hansepi has been conferred the Best Karbipi Award for 2016 for their contributions in the field of education.
The award presentation function was held here at the office of Karbi Riso Adobar on Monday.
The award was constituted jointly by the Karbi Riso Adorbar (KRA), the Karbi Students' Association (KSA) and the Karbi So-arlo Amei (KARSA) to recognise individuals, who have contributed to the Karbi society in various fields including education, culture, language, literature, games and sport, fine arts, song and music, social service, politicians, etc.
The Best Karbipo and Karbipi awards were first conferred in 2003 and this is the fourteenth edition.
The recipient for Best Karbipo Roy Enghi was given a citation, sash, Karbi traditional turban, Karbi traditional jacket, a bouquet and gifts while the recipient of Best Karbipi, Kajir Helen Hansepi was also honoured with a citation, sash, pekok – shoulder cloth, a bouquet and gifts.
Karbipo Enghee has contributed in the fields of culture, literature and was a politician. He was the general secretary of the erstwhile Roman Script Movement between 1973 to 1977 and was also the founder general secretary of Karbi Youth Festival in 1974 and Karbi Cultural Society in 1977.
Enghee was also president of Karbi Lammet Amei-Karbi literary body. Enghi held various posts in Karbi Anglong District Congress Committee including vice president, general secretary and was also joint secretary of Assam Pradesh Congress Committee (APCC) in 1997.
While studying in Cotton College, Guwahati, he was active in the students' union and held the post of social service secretary, general secretary of Cotton College Hostel Boarders' Association between 1966 to 1970. He was elected chairman of Karbi Anglong District Council in 1986.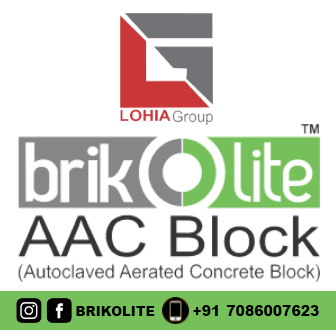 He was born on November 8, 1945 to late David Long Enghee, Panimur in NC Hills, now under Amreng MAC constituency in West Karbi Anglong. He did his MA in Political Science under Gauhati University in 1970. He is a resident of Rongjangphong, Diphu.
Enghee thanked the organizers for recognizing his social activities and said that a simple man like him does not deserve to have the award.
Best Karbipi Hansepi, daughter of late Sar-et Hanse and Sarla Ingtipi, was born on December 1, 1958 in Tika hills, now in West Karbi Anglong. She started her primary education in Tika LP School. Her later years of education were spent in Shillong, where she completed her BA from Lady Keane College, Shillong.
Hansepi first joined Government service as an LDA in PWD, Hamren. But later she worked as a Divisional Librarian at Hamren in 1986 under the Directorate of Library, Assam. She was then promoted to District Librarian and was posted in Halflong in 1996 then at Diphu and other places.
She was married to Samson Taro and blessed with a son and two daughters. She is a resident of Umrinti, Hamren.
Receiving the award, Hansepi emphasized on developing Karbi language. Hansepi credited her parents for the achievement. She said, "The Karbi language is rich in itself, but we don't use it. We are unable to speak complete sentences in Karbi without adding words from other languages."
She criticised the adoption of the non-Karbi cultures by the women of the community. With a collective efforts, the Karbi culture and language should be promoted, she said.
Executive Member (EM), Karbi Anglong Autonomous Council (KAAC), Amarsing Tisso thanked the organizers for giving the awards in recognition of their works. Tisso mentioned of his association with the KRA and KSA and said, he held the posts of president and general secretary in these two organisations. Tisso assured his support to the organisations.
EM Torendra Brahma also appreciated the step taken by the orgnisers. He said, Karbis and Bodos are lacking in education. He asked the organisations to promote better education in Karbi society.
EM, KAAC, Kache Rongpipi, Khansing Rongpi and MAC Lunsing Teron and Karbi Anglong NC Hills Autonomous Demand Committee (KANCHADCOM) president, Ajit Timung and general secretary, Sing Timung, Inspector of Schools, Rowelson Rongpi; Assistant Professors, Diphu Govt. College Monalisa Rongpipi and Bina Teronpi; KSA president Moniram Tokbi; KRA president Bimang Kro and KARSA general secretary Bina Terangpi attended the function.