The murder attempt of Haflong's Food & Civil Supplies officer, Rupam Dibragede alias Donald, has taken a new turn after the arrest of two persons on Sunday in this connection.
It may be mentioned that Rupam Dibragede received bullet injuries after he was shot at by an armed miscreant in his office at Haflong, the district headquarters of Dima Hasao, on Saturday afternoon.
Also read: Govt official shot at Haflong, hospitalised
Within 24 hours after Rupam was shot, Haflong police were able to arrest the mastermind of the firing incident, Babu Chetri and his associate H Kuyam on Sunday.
The weapon which was used to shoot Rupam – 7.65 mm pistol – has also been recovered by police. However, the main accused in the incident has fled towards Dimapur," Debaraj Upadhyaya, DIGP, South Range, told media persons during a press conference at Haflong on Sunday.
During the press conference where Dima Hasao Superintendent of Police Prashanta Saikia and Additional Superintendent of Police Pushpa Raj Singh were also present, Upadhyaya said, "No one will be allowed to disrupt peace in Haflong. Police are ready to prevent any situation which may disturb the peaceful situation here."
In order to keep maintain peace in Haflong, the top police official also sought co-operation from the political leaders and the conscious section of the people.
DIG Upadhyaya said, "In order to kill Rupam alias Donald, Babu Chetri, owner of Fair Price Shop, taking help of H Kuyam, hired a shooter from Dimapur following a deal at Rs 1 lakh."
Upadhyaya also said, "Keeping in view the upcoming polls (Council), if anyone takes law into own hand for creating law and order situation in the district, the police will not remain idle. Such attempts will be thwarted with iron hand."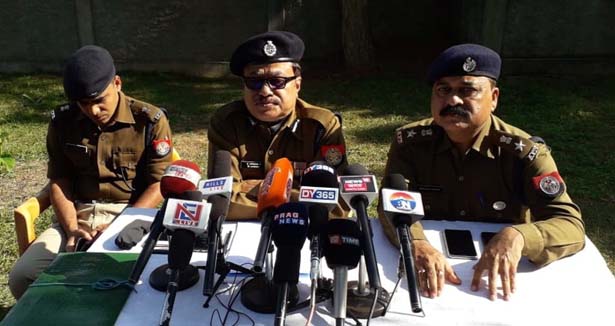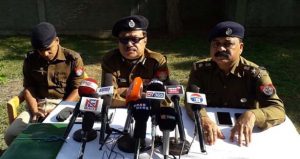 However, when asked regarding the kidnapping of a 70-year-old villager from Wajao village in Maibang sub-division of the district, he did not reveal anything. However, he said that investigation was going on.
Stating that no organized out is involved in the kidnapping incident, the police official said that a criminal gang has done it for money.
It may be mentioned that DIG Upadhyaya arrived in Haflong last night itself to take stock of the situation after the incident.
Rupam alias Donald, who received two shots in his chest, is currently undergoing treatment in Gauhati Medical College & Hospital (GMCH.)
According to information, there has been a business-related conflict between Rupam alias Donald and Babu Chetri. The conflict increased after Rupam returned to Haflong after being transferred from Diphu and Babu allegedly hired a professional killer from Dimapur with the help of H Kuyam.
Now, police are interrogating Babu and Kuyam.