Close on the heels of the hooch tragedy that Assam has recently faced, state excise minister Parimal Shuklabaidya met Governor Prof Jagdish Mukhi at Raj Bhavan on Friday and apprised him of a sequel of measures that the Excise Department has undertaken in the aftermath of the hooch tragedy which took several precious lives.
The excise minister said since 'sulai', a local intoxicating liquor responsible for taking toll on so many lives, a wide spread campaign has been launched throughout the State to create an awareness against consumption of 'sulai' so that the department can empower people to prevent recurrence of such tragedy.
The Governor asked the minister to initiate awareness campaigns at all levels especially in the tea garden areas to empower people and create deterrent to work against brewing such spurious liquor.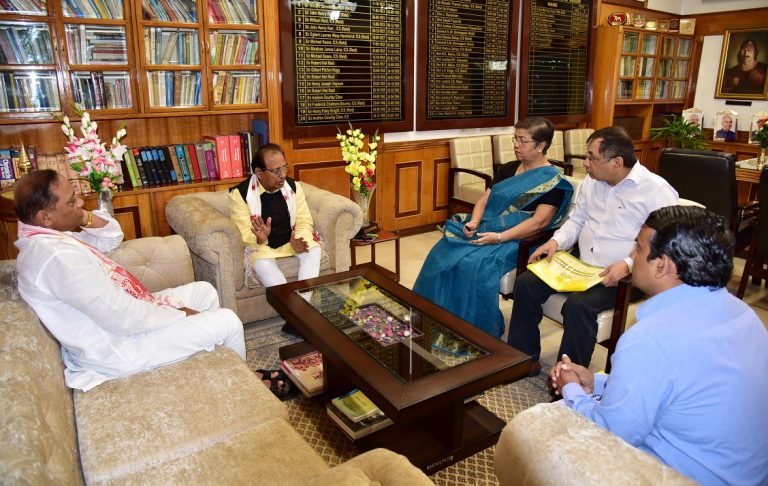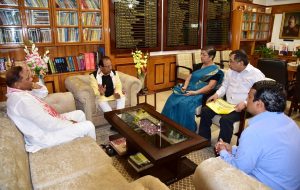 Governor Prof Mukhi also said that the State Anti-Drug and Prohibition Council must be reactivated to vociferously spread its awareness activities and highlight the evil effects of liquor consumption all across the State.
The Governor also stated that since not only 'sulai' but other intoxicating liquors also take a toll on human, health awareness drive should be initiated to motivate people to gradually abstain from intoxicating liquors.
The Governor also emphasized on the urgent need to educate the people especially those living in tea gardens and their surrounding areas and spread the awareness on the adverse impacts of 'sulai' and other intoxicating liquors on health.
He also asked the minister to tag in various organizations like religious groups and NGOs for awareness purpose and highlight the evil effects of liquor consumption.
He also emphasized on initiating debates, symposiums in educational institutions and motivational campaigns at public places such as markets, bus stand and others where assembly of peoples happens.
Commissioner and secretary, Excise, Ranjana Boruah, commissioner, Excise, Rakesh Kumar and additional commissioner of Excise, Sanjiv Medhi were present during the meeting.