The chairman of Sports Authority of Arunachal (SAA) Bamang Tago on Friday called on Sport Authority of India (SAI) Deputy Director General (DDG) Sandeep Pradhan in New Delhi and urged him to consider the schemes submitted by the Arunachal Pradesh Government for developing sports infrastructure in the State.
Tago apprised the SAI DDG of the hurdles and shortcomings being faced in developing sports in Arunachal Pradesh due to lack of sports infrastructure.
He also said that many national sports federations have refused to conduct their national events in Arunachal Pradesh citing non-availability of infrastructure.
Pradhan on his part while expressing his appreciation for the Arunachal Pradesh Government's proposal of various projects under the Khelo India scheme, also regretted that he would not be able to consider all the proposals.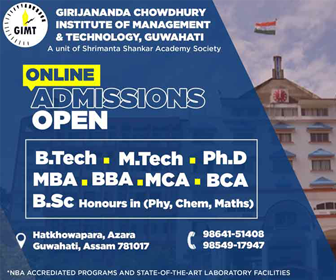 The SAI DDG also suggested prioritizing a project called 'district level sports school' – a newly designed project under Khelo India for all disciplines in one place which will be a centre of excellence – in and around the state capital to tap and groom local sporting talents.
The SAI further assured to adopt Chimpu-based Sangay Lhaden Sports School till a district level sports school comes up.
The meeting was also attended by Assistant Director (Operations) Dr VK Sharma, and Youth Affairs & Sports Assistant Director Prashant Kumar.