Pink auto-rickshaws kicked off their services in Bongaigaon town from Wednesday after the three-wheelers were flagged off by Bongaigaon legislator Phani Bhushan Choudhury at a ceremony organised in front of the Railway Engineering Workshop here.
These pink auto-rickshaws will ply from 6 am to 6 pm in the town. The traveling fares will be same like the normal auto-rickshaws.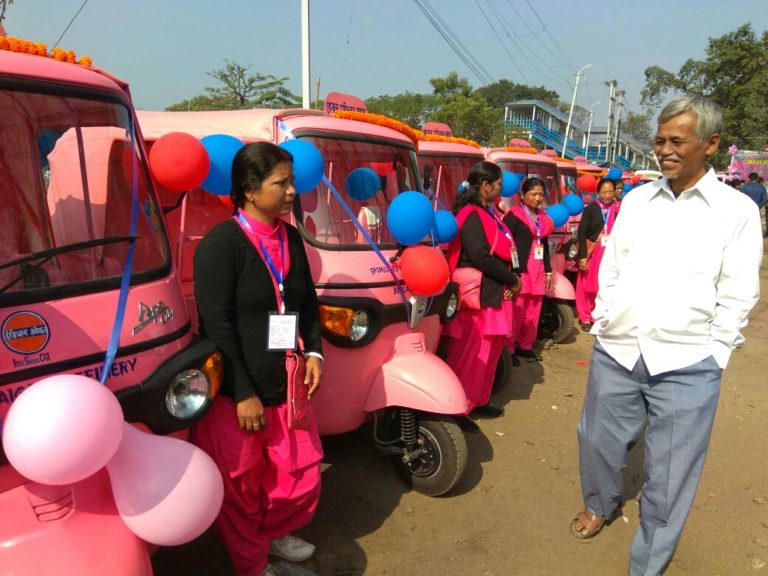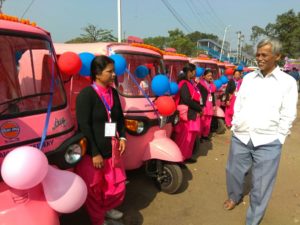 Only women passengers and their children can travel in these pink auto-rickshaws driven by women.
Bongaigaon Refinary (BGR) Chief General Manager in-charge GC Sikdar provided a cheque for Rs 20 lakh to the city mission management unit of the National Urban Livelihood Mission (NULM) for 10 pink auto-rickshaws. Three other pink auto-rickshaws financed by banks, will be managed by the Mission.
"The idea of introducing auto-rickshaws for female passengers had clicked in my mind after a woman member of a Self-Help Group had escaped an abduction bid by an auto driver in the town last year," said Mission's Bongaigaon City Project Manager Kusumbar Choudhury.
"We need help and cooperation from the common people and the traffic police to carry out our service for women passengers," said women drivers of the pink auto-rickshaws.
"The pink mission is a part of the Beti Bachaw Beti Padhao initiative. So, the Bongaigaon Refinery is always ready to contribute in such a noble cause," said GC Sikdar.
Bongaigaon Deputy Commissioner Biswajit Pegu, Additional Superintendent of Police Pranjit Borah, Bongaigaon Municipal Board chairman Dipu Choudhury and local dignitaries were present in the flagging off ceremony.