Bangladesh's first commercial satellite Bangabandhu-1 is likely to be sent into orbit next month and it will be ready for use in three months after the launch.
The satellite is all set for the launch, chairman of Bangladesh Telecommunication Regulatory Commission Dr Shahjahan Mahmood said. "The satellite will be a game changer in rescue operations after natural disasters," he added.
Initially, the launch was scheduled for Victory Day 2017. However, it was postponed till this March after Hurricane Irma and subsequent floods hit Florida.
Project director of Bangabandhu-1, Mesbahuzzaman, said the testing has been done at 9 am (Bangladesh time) on May 5 and at 7.25 pm (Florida time) of May 4. Now, they are waiting for results.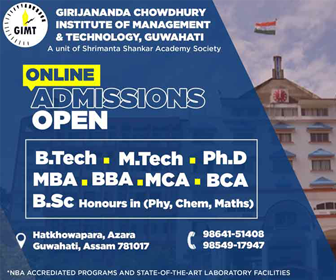 If everything remains okay in the testing result, the SpaceX will fix the date for the satellite launching.
Though the test results of Bangladesh's first satellite, Bangabandhu-1 was expected to be in hand by Saturday evening, the SpaceX authorities are yet to provide its results as SpaceX is still analyzing the data.
Also read: Testing of 'Bangabandhu Satellite-1' completed, says BTRC chief
French company Thales Alenia Space, designer and maker of Bangabandhu-1, has already carried out several test runs. It is now waiting to hand over the satellite to the launching station in Florida, US.
Bangabandhu-1, to be launched from Florida's Space X launch pad, would take eight days to reach its orbital slot at 119.1 degrees East.
The satellite will need three weeks to reach its exact position in space, said officials concerned, adding that it would be ready for commercial use in another two months.
Prime Minister Sheikh Hasina will watch the launch live from Dhaka through video conference.
The satellite would immensely contribute to the digital advancement of the country.
Currently, Bangladesh meets its demand for satellite connectivity by renting bandwidth from foreign operators which costs the country about $14 million a year. Once launched, Bangabandhu-1 will save the foreign currency expenditure.
It will also improve the Direct to Home (D2H) services, making people's access to worldwide TV entertainment faster and easier. Bangabandhu-1 will have 40 transponders and three of them would be used for broadcasting TV channels.
The country's remote parts, coastal areas and deep-sea zones will also have impressive internet connectivity. It will also be helpful for distance learning, treatment, and improvement of weather forecast facilities.
Bangladesh will be the 57th country when Bangabandhu-1 to be launched into the orbital slot on 119.1 degree east longitude which (slot) was bought from Russian satellite company 'Intersputnik' for US$ 28 million in January 2015.