"Since the industrial revolution, no country has become a major economy without becoming an industrial power"- Lee Kuen Wei, First Prime Minister of Singapore.
Being a manufacturing powerhouse, China is known as 'the world's factory'. The 'Made in China' tag can be seen on a plethora of products across the globe. Although on a decline, but manufacturing constitutes a whopping 39 per cent of China's GDP.
The abundance of cheap labour in addition to a strong business ecosystem, low taxes and not-so-strict regulatory compliances, along with competitive currency practices are the main drivers of it. This also makes the country the largest recipient of FDI in Asia (World Investment Report, 2019).
Hong Kong, Singapore, the Virgin Islands, South Korea, Japan, the United States, the Cayman Islands, the Netherlands, Taiwan, and Germany are some of the major investors in China.
However, as China reopens it's economy post-COVID19 quarantine phase, the manufacturing epicentre is stepping onto an unusual scenario, where businesses and clients from across the world, are suspending or cancelling business orders and corporate deals.
There are news reports of many Korean companies pulling out their investments from China due to health pandemic. There are also reports of Japanese companies embarking on the de-risking strategy and wanting to pull out their investments from China.
The Japanese government has earmarked 2.2 billion dollars as an economic stimulus package to help its manufacturers shift production out of China, as the economic impact of COVID-19 disrupts critical supply chains. China's controlled economy and rising trade war tensions with the United States further makes it difficult, especially in the current times.
Hence, the entire world is re-assessing its overdependence on China's manufacturing and supply chains. If the manufacturing zones which are at present majorly concentrated in China get 'de-concentrated', countries such as India are bound to gain from it. Even country's like Australia who has strong trade ties with China and is also close to the United States may have a fallout and India can capitalize on this with its closeness to both the countries.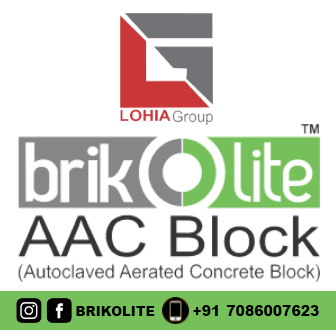 India provides a suitable alternative destination for companies looking for relocation. Proposals for which are already being reviewed at various levels- central government, state industry departments and Indian missions abroad. This should be seen alongside the Indian government's policies to boost up its manufacturing sector.
One of the flagship schemes of this government is the 'Make in India' programme, with a motive to encourage companies to manufacture their products in India, facilitating investments into manufacturing. Propelling the manufacturing engine, the then newly elected Prime Minister in his maiden Independence Day speech August 15, 2014, gave a call to the world to come and 'Make in India'.
The Prime Minister stated "I want to tell the people of the whole world; come, make in India. Come and manufacture in India. Go and sell in any country in the world but manufacture here. We have the skill, talent, discipline and the desire to do something".
Since then, the Indian government's various policy steps such as reducing the Corporate tax and rolling out of the Good and Services Tax have further aided in attracting the manufacturers. Many companies are looking towards India with interest because of its market size and it being a possible hub for exports in the region. The early signs are there for all to see as there has been significant growth in the FDI in India in the last 5 to 6 years.
However, India's manufacturing sector, which contributes 16% to India's GDP, is itself marred with a myriad of challenges. Tax and tariff policies, labour regulations, logistics and discrimination in the export market are a few of them. To overcome the challenges, we need to explore the possible solutions.
For the start, India can look at providing subsidy for increasing employment. There needs to be a relief for exporters to offset the burden of state taxes. A simplified permit and single port clearances, alongside addressing bottlenecks concerning the transport industry and increase in logistics sufficiency would play out in India's favour. Further, it needs to expedite the process of signing more Free Trade Agreements with countries as well as with various regional groupings.
India has an opportunity to project itself as a manufacturing hub, not only due to the COVID-19 pandemic but also with the rising wage levels in China. Over the years, the wages have risen to $6.5 an hour in China, which is an increase of $1.5 from 2016 levels.
"India is well-positioned to take advantage of China's deteriorating competitiveness because wage costs in most Indian states are significantly lower than in China" (Economic Survey of India). Nevertheless, India faces stiff competition from countries such as Vietnam, Bangladesh, Myanmar, Indonesia and even Ethiopia. These nations appear as other possible choices for companies looking for newer investment destinations.
There are a lot of supportive arguments for the same. However, the market size which India provides gives it an impetus. For instance, if the manufacturing of a commodity is done in a country like Vietnam, the final product would be most likely exported due to the low consumption market. On the other hand, if manufacturing is localized in India, the market is readily available. Mobile manufacturing is a prime example.
India's growing soft power further enables the process and this has been highlighted by India's generous behaviour towards the international community during the pandemic. New Delhi was quick of the blocks in its own version of 'Coronavirus diplomacy'.
India has ramped up its aid to various countries across the world such as the United States, Brazil, UAE, Afghanistan, Nepal, to name a few. Many world leaders, including the United States President, have publicly thanked India for its support and generosity during this hardship.  As India is showered with international adulation, China at the same time faces severe criticism for not only covering up the initial outbreak of the virus but also spreading propaganda and misinformation in its aftermath.
Although the COVID-19 would definitely cause delays in starting of the new economic process, nevertheless, India can fill the vacuum created in the manufacturing sector. For this, India needs to smoothen its policy process to make sure that the trajectory doesn't get shifted towards Bangladesh, Malaysia, Vietnam or Thailand.
The window of opportunity is narrowing as the countries are pacing ahead in taking advantage of the situation and India needs to act fast if it is to regain competitiveness and market share in the manufacturing sector. India has the required labour pool, however, it needs to push the business acumen in favour of market requirement for long-term sustenance.
Jump in India's position from 77th to 63rd in World Bank's Ease of Doing Business Index stands testimony to India's potential and effort. With India's growing population, the need of the hour is to create jobs leading to rapid economic growth. The revival of the manufacturing sector would boost up the GDP and generate formal and productive jobs, inducing export and revenue growth in the long run.
Ruchi Sachan is an assistant professor at Miranda House, Delhi University and Aditya Bordalai is a research scholar at Jawaharlal Nehru University