Tripura chief minister Biplab Deb on Tuesday night caught three timber smugglers red handed from Baramura hill area.
Biplab Deb had gone to Kanchanpur subdivision, where tension prevailed due to protest against Citizenship (Amendment) Act. While returning from Kanchanpur with forest minister Mevar Kumar Jamatia and other government officials, Biplab saw some smugglers cutting precious trees at Baramura hill.
It was around 11:30 pm.
After watching the smugglers cutting trees from the jungle, the chief minister ordered to stop his convoy.
He came out from his vehicle and went there where the smugglers were cutting trees.
Other officers and forest minister Mevar Kumar Jamatia also came out from their vehicles.
The officials said the chief minister himself called the local forest officials from his phone.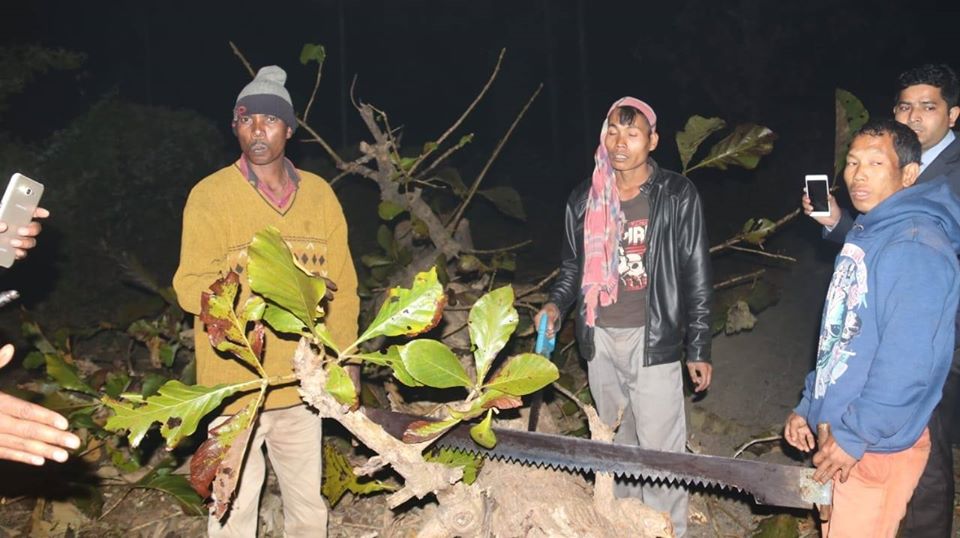 Biplab Deb also mentioned this in his social media site and wrote, "While returning from Kanchanpur at Baramura saw few men were cutting Trees in the Night. I immediately asked my convoy to stop & asked them regarding this."
"While interaction we found that they were cutting the trees illegally and then we handed over them to police," he also wrote.
"Also asked administration to look after this issue. Govt of Tripura is committed to conserve our Forests and strict actions will be taken whoever breaks the rule," Deb further wrote.
The three smugglers have been identified as Sanjit Debbarma, Joy Chandra Rupini and Narayan Munda.
They all are from Khamtingbari area of Baramura hill.