Within a month of taking over as the Chief Minister of Tripura, Biplab Kumar Deb is too quick to earn the prefix "controversial" before his name for his unthinkable loopy public statements.
The gym-instructor-turned Chief Minister on April 18 claimed that internet and satellite communication existed in the days of Mahabharata while inaugurating a two-day workshop on computerization of Public Distribution System (PDS).
The youngest CM of Tripura said Sanjaya (the charioteer of king Dhritarashtra) had used sophisticated communication technology to give a detailed account of the battle of Kurukshetra to the sightless king.
Confidently Deb said the Europeans and the Americans may claim internet to be their invention, but internet technology and satellite system existed in India "lakhs of years ago."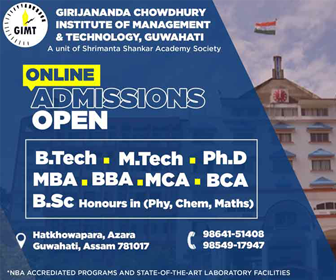 Deb's imprudent statement was a major embarrassment for the tech-savvy BJP as people across the country giggled at his statement. Surprisingly, within 24 hours of the irrational statement, the CM was again in news when he labelled his critics of "lacking nationalism".
Such an irrational statement on internet and connectivity from the Tripura Chief Minister is definitely a matter of serious concern because Agartala is an important hub of India's future connectivity with the information superhighway.
On March 25, 2016, PM Narendra Modi and his Bangladesh counterpart Sheikh Hasina inaugurated an international internet gateway in Agartala. It is India's third international internet gateway after Mumbai and Chennai.
India imports 10 GB internet bandwidth from an internet port in Cox's Bazar in Bangladesh. The internet gateway was launched jointly by BSNL and Bangladesh Submarine Cable Company Limited (BSCCL) and connected to the 10-GB bandwidth at Akhaura checkpost in Agartala.
Definitely ashamed of Deb's consecutive thoughtless statements, tech-savvy Prime Minister Narendra Modi on April 22 asked BJP lawmakers to avoid making controversial statements.
During his interaction with the BJP MPs and MLAs through the Namo app, the PM said BJP members should not blame the media for blowing things out of proportion.
He said politicians make the mistake of giving "masala" to the journalists to write, and asked BJP members to restrain themselves from commenting on sensitive issues.
Within a week of the "internet and satellite" statement, the 46-year old Deb was again in news on April 25 for asking Bengal Chief Minister Mamata Banerjee "to get her brain examined in a hospital." The despicable statement was in response to Banerjee's statement on BJP's electoral victory in Tripura.
To everyone's surprise, the Tripura Chief Minister also suggested that the Trinamool Congress chief should also visit temples for "mental peace." The statement against Mamata Banerjee has also dragged the BJP leader into a major hullabaloo, especially in Bengal.
The statements on internet and Mamata Banerjee were not the end of his controversies. On April 26, Deb said 1997 Miss World Diana Hayden was not worthy of the crown.
Addressing the inaugural programme of a Design Workshop at Prajna Bhavan in Agartala, the CM said he did not see the beauty of Diana Hayden and failed to understand the "process of judging winners". He claimed Indian women were like Goddess Laxmi or Saraswati, and criticised Diana Hayden as she did not look godly.
Deb said all international fashion and design event organisers in Paris are "international marketing mafia" and they take girls and make them walk with fabric on ramps. He also claimed Indians were crowned Miss World and Miss Universe "five years in a row" just to grab the Indian cosmetic market.
The RSS worker-turned CM said Indians were no more winners of beauty pageants because the cosmetic market is already captured.
The statement has gone viral on the social media and everyone yelled at the Tripura Chief Minister for not mentioning Manushi Chillar, who was crowned Miss World in 2017.
When the BJP-led government came to power in Tripura with the pre-poll promises to end unemployment, implement seventh pay commission and bring about overall development, the Chief Minister's series of controversial statements have started to upset the electorates.
People of the state were used to the political etiquette of the then "bhadralok (gentleman)" Chief Minister Manik Sarkar, and probably did not imagine Biplab Kumar Deb would turn out to be such a political green-horn.
Probably not well-read and regimented like his mentors in RSS and BJP, Deb showed the habit of making wrong statements whenever he spoke in the public. During the last one month, he claimed Amazon is in Africa, and even said Chinese traveler Hiuen Tsang was a journalist.
If the young Chief Minister continues to be in the midst of controversy every day because his little knowledge, image of Tripura will definitely be flecked in the national theatre.
And, the dream of development will take the backseat. Best for Biplab Kumar Deb would be to lie low for some time, and stay away from public functions and concentrate on development.