One way to know you are a mainstream gymnastics nation is when more than two of your athletes qualify for an event final, and a third one has to miss out. The other measure of a country coming of age in the sport is when its gymnasts pick routines that are front and centre of the buffet, and not the fringe entrée in one distant corner. Whether she'd like it or not, Tripura girl Dipa Karmakar – who rose and fell with Produnova — has steered India's gymnastics story towards mainstreaming maturity, even as she balances her own individual career.
A report published in the The Indian Express stated that on Tuesday, Karmakar couldn't qualify for the vault final as two other Indians Pranati Nayak and Aruna Budda Reddy made the grade, ahead of her. Pranati scored 13.425, Aruna had 13.350 while Dipa finished 8th in the standings on qualification day with 13.225 – third among Indians. Rules allow only two Indians to compete in an events final, and that meant Dipa would miss out.
The report further stated that two women who have been on the fringes of success, but clearly pegged up their expectations, after Dipa showed it was possible at the Olympics stage two years ago, managed to up their own game and checked into the finals of vault.
Dipa not the one to sit still when so much is happening around her, would find herself another risky challenge. Recovering from a knee surgery and on her slow return to full functional vaulting that defers Produnova for the meantime, the 25-year-old from Tripura, would get to a 10 centimetre wide beam, and go about her Flickflack salto, front somersault, pike routine.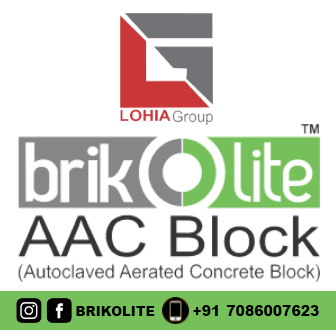 That's like doing a back-flip on a surface that's a little narrower than the 6-inch ruler in a school student's compass box, which is on an elevation from the ground. On a Balance Beam routine of Difficulty 5.000, she would manage an execution of 7.750, for a total of 12.750 to qualify for the Beam final. It was her dodgy double back dismount, where the landing was shaky, that hurt her markings on the apparatus in which she made the finals at the Turkey World Challenge Cup. While a permanent reorienting of focus on the Beam is ruled out, it offers a good avenue for the gymnast to keep her competitive juices flowing. An increase in her dismount difficulty, could catapult her into medal contention.
Dipa's vault routines though yielded mixed results on Tuesday in qualification. Her Tsukahara stretch 720, a 5.400 vault that she performed at the Olympics with minor tweaks, gave her 8.350 in execution for a score of 13.450. While, the Handspring front somersault with a single rotation on 360 degrees, graded at 5.6 would fetch her only 7.500 in execution with penalties.
Dipa was unable to land perfectly on the 360 stretch dismount, and after the twist couldn't balance precisely. It's a vault that she's been training on the foam pit in practice, but with her sketchy landing, she would finish third among Indians – eighth overall. Had she made the finals, she was planning to hike up the difficulty and add half a rotation for 540, but she would cruelly miss out.
The flipside to this disappointment was that two more vaulters have pushed themselves in training and will now compete in an Asian Games final. Aruna Reddy, a World Cup medallist from Melbourne, performed the Handspring Pike somersault with a half turn to end with a commendable 8.500 in execution to go with the 4.800 difficulty. Her other vault was a Tsukahara stretch 360 where too she scored 8.500 to go with the 5.000 d-score.
Pranati who topped the scores among Indians was rewarded for her risk-taking, when her Tsukahara 720 at Dscore of 5.600 fetched her 8.200 with a penalty of 0.300. The Jhagram, West Bengal, vault scores – a Handspring tuck 360, valued at 4.800 earned her 8.550, for an average score of 13.425. Both vaulters will need to increase their difficulty in the finals to move up the scores and stand a chance at a medal.
Dipa Karmakar's USP all along had been the Produnova which remains a high-difficulty vault. The enormity of her risk-taking is evident with other Indians struggling to notch up high scores (Dipa often crossed 15.000 in the old Code of Points-system). But with all the Indians improving steadily in their execution of what are bread-and-butter mainstream vaults, India is earning the acceptance of the global gymnastics community as it competes in the Team finals – coming in seventh.
For Dipa Karmakar, there is a life beyond Produnova or until the Produnova is back, at any rate. Her venturing into a Balance Beam routine, that is commonplace and quotidian and not purely sensational, and only owing to injury, is perhaps as bold as the Produnova.