The 10-hour shutdown on Monday called by the All India Congress Committee (AICC) in protest against the sky-rocketing price rise of fuel including cooking gas has taken ugly turn at several places.
In Guwahati, bandh enforcers have taken to the streets at several places across the city. Congress workers led by Assam PCC president Ripun Bora registered massive protest on GS road in front of Assam Secretariat at Dispur. They were subsequently apprehended by police and were taken to Basistha police station.
Also read: Nation-wide shutdown throws life out of gear across Assam
Congress workers have squatted on the major thoroughfares of the city to stop vehicular traffic.
Though public transport was off the road early Monday morning, but as the day progressed, several city buses started plying commuting office-goers.
However, these city buses were stopped by bandh enforcers and passengers were requested to get down.
Several Congress leaders and party workers have also been arrested at different parts of Assam.
Nagaon is on the boil after the arrest of former minister and senior Congress leader Rockybul Hussain.
Hussain was arrested along with other party workers for 'violating' section 144 CrPC.
Immediately after his arrest, Congress supporters erupted in protest denouncing the high-handedness of Assam Police personnel.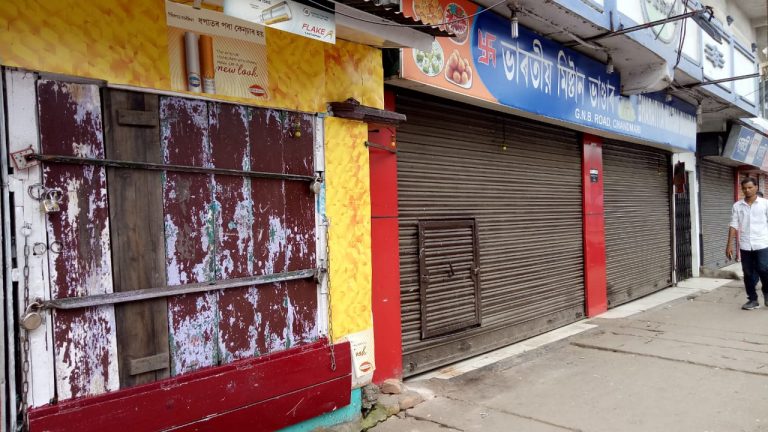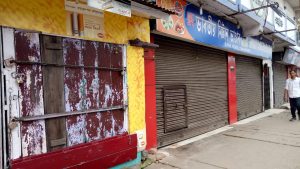 The protestors also flayed the Sarbananda Sonowal Government in the State for unleashing police force on unarmed protestors across the State.
The shutdown also evoked maximum response across Barak Valley of Assam.
Congress supporters took to the streets at several places across Barak valley burning tyres.
Protestors also squatted rail tracks at various places disrupting train services.
Ironically, prices of petrol and diesel were again raised on Monday even as the nation is thrown out of gear because of the 10-hour shutdown called by the AICC.
In Guwahati on Monday, price of petrol stands at Rs 83.17 while diesel stands at Rs 76.11.