Bokakhat sub-division in Assam's Golaghat district came to a standstill since early Monday morning even as the the shutdown called by six tribal groups of the State evoked total response.
Business establishments, educational institutions and commercial houses were closed while vehicular traffic kept off the road.
While only a few private vehicles plied in the streets, the National Highway was totally deserted with no long distance public transport plying along the highway.
The bandh also had total impact on the tea gardens of Bokakhat sub-division.
Bandh supporters led by Tea Tribes Students' Union blocked the National Highway 387 at several places like Hatikhuli, Rangajan, Methani, Latabari, Ekorajan, Lakhoujan, Bihara and Numaligarh by burning tyres.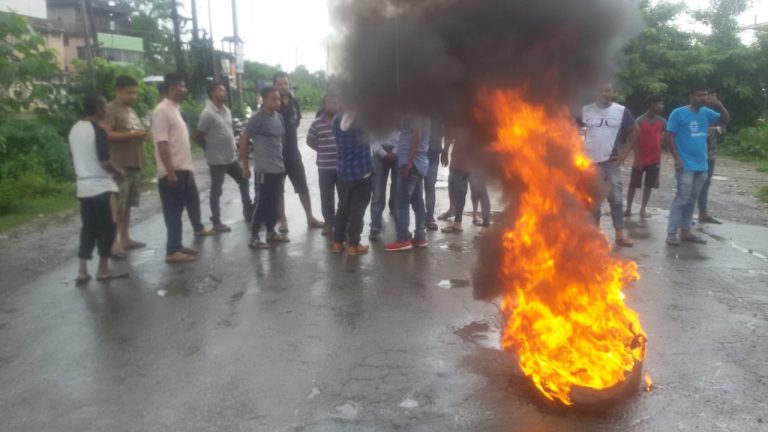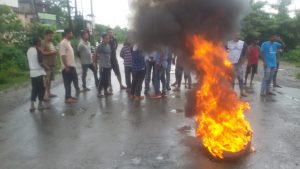 The situation turned volatile at several places as agitated activists vented their anger against both the Central and State Governments.
Notably, the 24 hour Assam bandh has been called in protest against the alleged dilly-dallying of the Centre in granting ST status to these six indigenous tribes of the State.
The protestors with anti-government festoons and placards in their hands shouted slogans against Narendra Modi led government at the Centre.
Huge contingent of police and para-military forces were deployed at most of the places to avert any untoward incident.
However, the bandh is largely peaceful across the Bokakhat sub-division.
Sivasagar: In Sivasagar also the bandh called by Tai Ahom Students' Union and six tribal groups of the State evoked total response.
Normal life has been hit by the shutdown with bandh supporters squatting at major thoroughfares since early Monday morning despite inclement weather.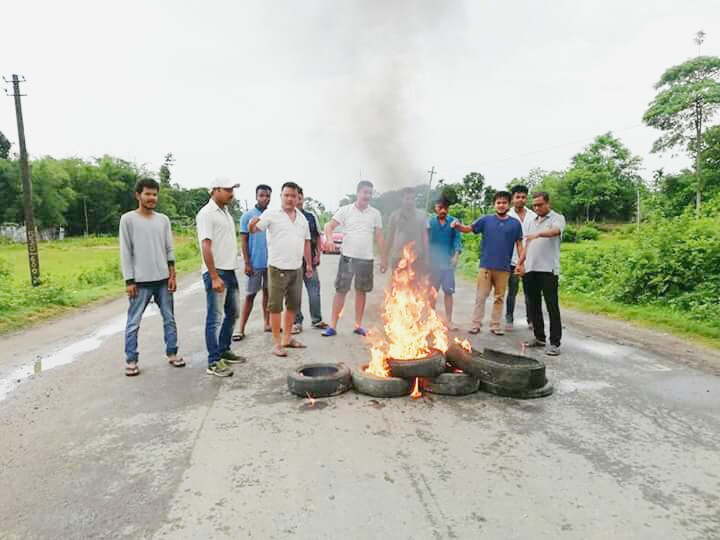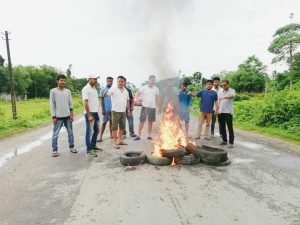 Business establishments kept their shutters down and educational institutions remained closed.
Vehicular traffic also kept off the roads across Sivasagar.
Dimow: In Dimow of Dhemaji district, bandh supporters blocked the National Highway 37 since early Monday morning disrupting traffic.
Protestors in Moran of Dibrugarh district also exhibited their protest by burning tyres on the streets.
However, the 24 hours shutdown has been shortened to a 12-hour bandh only on Monday.
Margherita: The bandh also evoked total response across Tinsukia district.
Places like Sadia, Dhola, Kakopathar, Doomdooma, Makum, Margherita, Digboi, Ledo, Lekhapani, Jagun and various other places across the district wore deserted look since Monday morning.
Protestors burnt tyres at several places across the district to register their protest against the Centre.