The Railway ministry has planned to convert three train stations in Assam into world-class 'airport-like' transit hubs!
The Railway Ministry has decided to redevelop 90 railway stations across the country into world-class transit hub and in Assam the ministry has selected three stations—Guwahati, New Tinsukia and Rangiya.
"Bringing Transformative Redevelopment: Indian Railways plans to upgrade stations in Assam into world-class transit hubs with a perfect blend of technology, local culture & history," Union Railway Minister Piyush Goel said in a tweet on Sunday.
The move has been decided in order to enhance passenger amenities at railway stations, hence providing a world-class experience.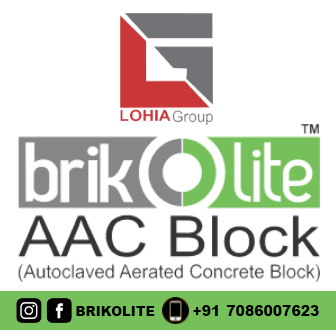 The redeveloped stations will be provided with many facilities including CCTV cameras, Wifi, renovation of the station buildings, modular water kiosks, water ATMs, LED lights, lifts, escalators, stainless steel benches, modular catering kiosks etc.
Apart from these facilities, waiting halls, waiting rooms, retiring rooms, wash rooms of the stations will be improved as well.
The 90 selected railways stations which will be converted into world class transit hubs include many major railway stations across the nation such as Tirupati, Visakhapatnam, Vijayawada stations of Andhra Pradesh, Patna, Patliputra, Sonpur stations of Bihar, Chandigarh station of Chandigarh, Raipur station of Chhattisgarh, Safdarjung, Anand Vihar stations of Delhi, Madgaon station of Goa, Gandhinagar, Surat, Ahmedabad, Rajkot, Vadodra stations of Gujarat.
Apart from this other stations selected for this project are Ambala station of Haryana, Shimla station of Himachal Pradesh, Jammu Tavi station of Jammu and Kashmir, Ranchi station of Jharkhand, Mysuru station of Karnataka, Kozhikode, Kottayam, Palakkad statons of Kerala, Jabalpur, Bhopal stations of Madhya Pradesh, Shivaji Nagar, Lonawala, Pune stations of Maharashtra, Bhubaneswar, Cuttak stations of Odisha, Puducherry station of Puducherry, Jaipur, Udaipur, Jodhpur stations of Rajasthan, Madurai, Chennai Egmore, Tiruchchirappalli stations of Tamil Nadu, Warangal station of Telangana, Lucknow, Allahabad, Jhansi, Mathura, Varanasi Junction, Ayodhya, Gorakhpur stations of Uttar Pradesh, Dehradun, Haridwar stations of Uttarakhand, Asansol, Howrah, Darjeeling stations of West Bengal.