Assam Chief Minister Sarbananda Sonowal on Sunday urged the small tea growers of the State to put in concerted efforts to produce quality tea and keep Assam tea's glory intact at the world stage.
Chief Minister Sonowal said this while attending the 10th triennial State conference of Sadou Asom Khudra Chah Khetiyok Santha at Golaghat as the Chief Guest.
Saying that youth must be involved in agriculture and organic farming, the Chief Minister stated that Assam tea is renowned world over for its rich flavour and aroma and all stakeholders must work hard to keep its quality intact and must not let it deteriorate.
"We must sustain reputation and quality of Assam tea by undertaking best practices and nearly 1.30 lakh small tea growers in the state must stay united under a common platform to achieve success at the world stage," said Sonowal.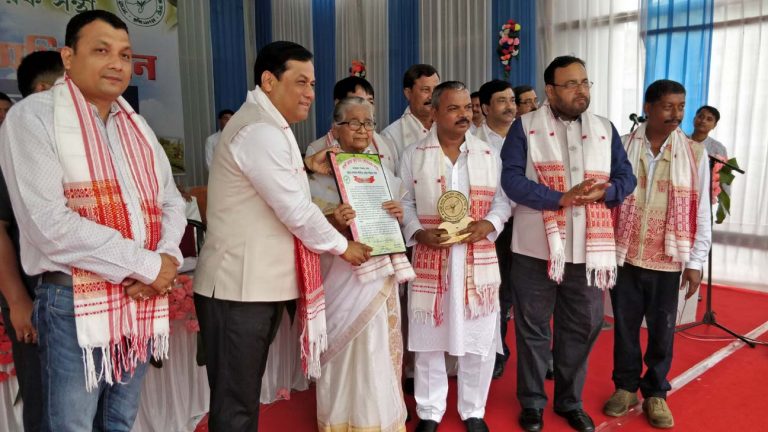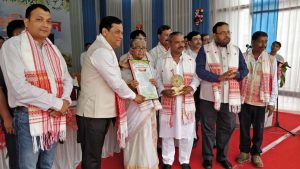 The Assam CM also said that the government has decided to give land pattas to the small tea growers because the sons of the soil must have the ownership over their lands and this sense of ownership would result in improved result in cultivation.
Sab ka sath sab ka vikash is the guiding mantra of the government and no section of people would be left behind as the state is embarking on this journey of inclusive growth, he added.
Allowance of Rs 1000 per month to divyangs in the State, senior citizen pensions for all eligible beneficiaries irrespective of BPL or APL status, increase in salary of village heads and anganwadi workers, extending help to 1,26,000 SHGs under Kanaklata scheme, smart phones to line sardars were some of the key initiatives of the State government, he said.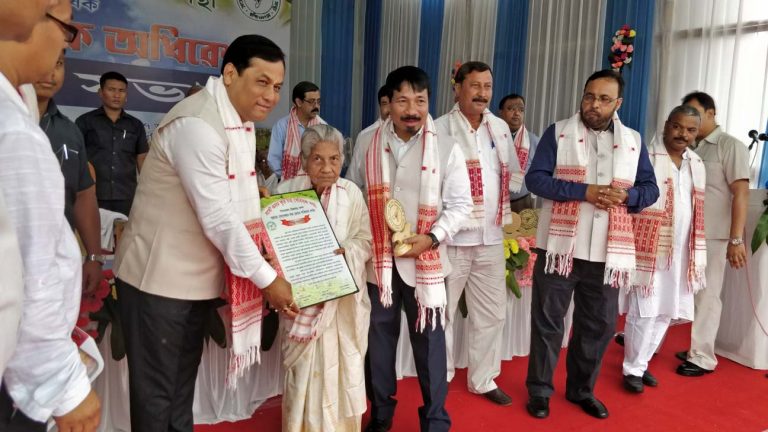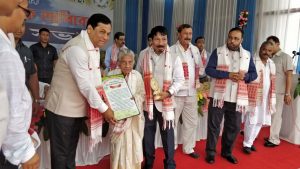 "In the aftermath of demonetisation, 8 lakh people from tea community came forward to open bank accounts and set an example in adopting formal banking system in such large numbers. State government is giving Rs 2500 to each bank account of tea community members and another 2500 would also be deposited," said the CM, adding, "The tea community has highlighted Assam's name at the world stage by producing high quality tea since so many years and we must thank them for their contribution to the State's economy."
Stating that Advantage Assam: Global Investors' Summit was successful in highlighting Assam's potential as a global investment destination and pitching Assam as the gateway to SE Asia, Sonowal said that youth must be attracted towards agriculture and they must encouraged to take up agriculture with modern technology.
He also urged the Small Tea Growers' Association to not limit themselves only to making demands to the government and they must strive hard to fulfil their responsibility in developing the state's economy.
Agriculutre Minister Atul Bora, Water Resource Minister Keshab Mahanta, MLA Mrinal Saikia, Housing Board Vice Chairman Subhas Dutta, Chairman of Indian Tea Board's Small Tea Growers' Cell Bidya Nanda Bora, Former APSC chairman Amiya Bora were also present in the meeting among others.