A new scam in the appointment of teachers in Assam has surfaced recently adding another blot to Sarbananda Sonowal government that makes tall claims of zero tolerance towards corruption.
Allegations are rife that as many 16 appointment of teachers have taken place in Lakhimpur by forging the signature of the then Deputy Commissioner Dr Anowaruddin Choudhury.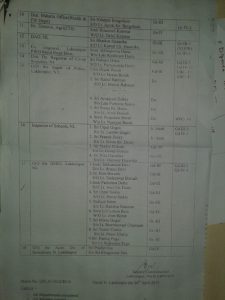 RTI activist from Lakhimpur, Nirmal Payeng, said that these appointments were given during the period from 2011 to 2018.
Notably, Lakhimpur ADC Asraful Amin had testified before the High Court that the notification bearing the signature of the then Deputy Commissioner Choudhury is fake.
Meanwhile, the then Deputy Commissioner of Lakhimpur, Dr Anowaruddin Choudury informed Northeast Now that his signature has actually been forged and a complaint in this regard as already been regiatered and Choudhury had also informed the court regarding the forgery.
The RTI activist has claimed that former Chief Secretary V K Pipersenia and Commissioner of Elementary Education Pritam Saikia are also involved in the scam.
When contacted, Pritam Saikia, however, refused to comment on the matter without going through the documents.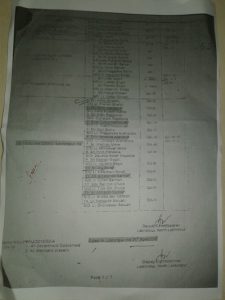 "I have to see the records. We work on the basis of the records that come to us. If the documents are forged, it is very difficult to make out. No one makes such blunder intentionally," Saikia told Northeast Now.
The RTI activist further alleged that even though the matter was brought to the notice of former Education Minister Dr Himanta Biswa Sarma and also to the present Education Minister Siddhartha Bhattacharya, nothing has been done as yet.
The RTI activist has now appealed to State Chief Minsiter Sarbananda Sonowal to investigate the matter.
Payeng also expressed serious doubts that similar scams must have taken place in other districts also, apart from Lakhimpur.