Kaptan Singh Solanki who took charge as Tripura's new Governor visited the Agartala integrated check post (ICP) on Wednesday.
Along with the Governor, the First Lady of the State, Rani Solanki enjoyed the Beating Retreat ceremony of Flag Lowering ceremony performed jointly by the Border Security Force (BSF) and the Border Guard Bangladesh.
Like the famous Attari-Wagah border between India-Pakistan, the unique ceremony of display by the massed bands during 'Beating Retreat' ceremony is held here every day during the sunset at the Agartala-Akawra border between India and Bangladesh.
Speaking to the reporters he said, "The border between India and Bangladesh has a very friendly relation and the population on both sides maintains a friendly and peaceful cordial relation. The friendly relation should continue and it sends an important message so that both the nations move ahead and keep in mind the cause for humanism."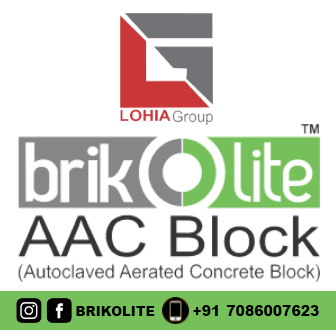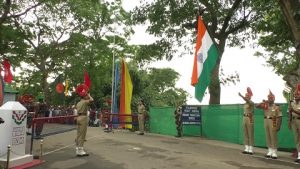 He added, "I am very happy to know that lots of people from Bangladesh come through this check post for treatment purpose to Tripura."
'Beating Retreat' marks a decades-old military tradition,  when the troops ceased fighting, sheathed their arms and withdrew from the battlefield and returned to the camps at sunset with the sounding of the Retreat.
The first beating retreat ceremony was carried out in 1959 between border guards of India and Pakistan when Major Roberts of the Indian Army developed it.