The Nagaland home department received the clearance from the ministry of home affairs on November 12 for deportation of Nigerian national Nweze Raymond Chinenyeuba, who is lodged in a jail here, to his native country.
Sources said on Thursday said Nagaland home commissioner Ramaiah Ramakrishnan, who left for New Delhi on Tuesday, met the officials of the ministry of external affairs officials and the Nigerian embassy for early deportation of the Nigerian.
In the meantime, in a goodwill gesture, advisor to Nagaland power department Tovihoto Ayemi agreed to bear the airfare for Chinenyeuba to return to his country after the Nigerian embassy expressed its inability to pay for it, sources said.
Ayemi agreed to pay for the air ticket after S Solomon Shaikh, a Dimapur-based citizen, approached him to arrange it for Chinenyeuba to return to his country as the Nigerian did not have money.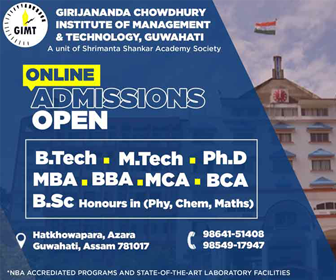 Earlier, Shaikh approached the Union home ministry and the external affairs ministry, through representations, seeking Chinenyeuba's deportation order. He also filed a habeas corpus petition before the Supreme Court on behalf of the Nigerian, demanding Chinenyeuba's immediate release and deportation to Nigeria, on September 6, 2018.
The apex court on September 20 directed the ministry of home affairs and the ministry of external affairs to consider his release and deportation to his native country within four weeks.
The Nigerian national was apprehended by Dimapur police at a check gate here for not possessing valid visa while he was entering Nagaland on September 7, 2016.
The court of Dimapur chief judicial magistrate (CJM) sentenced him to simple imprisonment of eight months and 17 days for contravention of the Foreigners Act, 1946, after examining the charge-sheet filed by the police.
Chinenyeuba is lodged in Dimapur sub-jail. He completed his prison term on May 25, 2017. The Dimapur CJM court subsequently ordered his release.
However, he has still been confined in the jail for the last 17 months, as the Nagaland home department was awaiting a deportation order from the centre.