Assam Governor Prof Jagdish Mukhi called upon the officers of National Defence College to be dedicated to their duty and safeguard the security and integrity of the country, according to a Raj Bhawan release.
Interacting with 15 officers of National Defence College at Raj Bhawan in Guwahati on Monday, Prof Mukhi said the nation is heavily banking on these young officers and they should do their best to render their services in safeguarding the security and integrity of the nation and fulfil aspirations of the people of the country.
The officers from the National Defence College also had discussions on several other issues.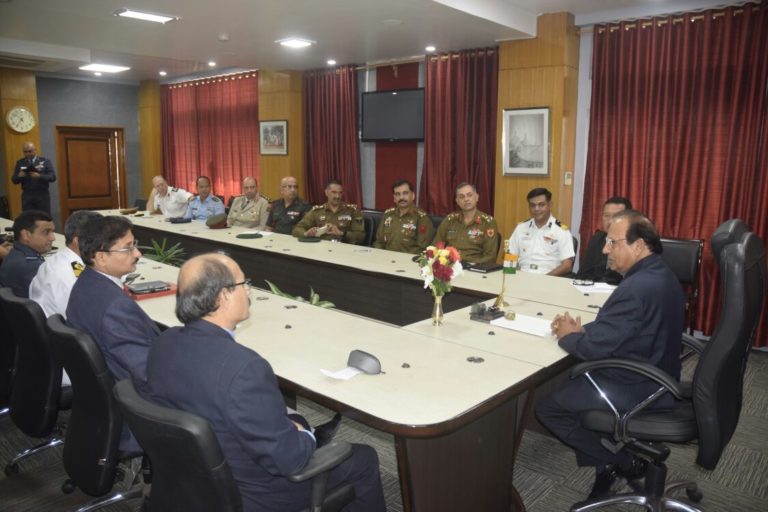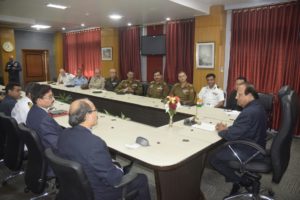 Governor also said that the current government at the Centre is on its toes for the development of the north-eastern region and is considering linking Guwahati with the ASEAN countries by introducing flight services and by laying land routes.
He also said that the policy of the Centre has changed from Look East to Act East and efforts are being put to set up foreign consulates in Guwahati.
He, however, informed that Bangladesh has already set up its Consulate in Guwahati and Bhutan will set up one in the city before the Global Investors' Summit.  He also said that efforts are also on to set up consulate offices of other ASEASN countries in the city.
Prof Mukhi also shared with them the prospects of agriculture and boost digital connectivity in the north-eastern states. The Governor informed them of the State Government's mission and vision of bringing about an overall change for all round development of the State.
The Governor appreciated the rigorous training and discipline of the officers and asked them to dedicate themselves to propel the development of the nation.  The officers on the other hand expressed their gratitude to the Governor for their meaningful interaction.
The officers from the 58th course comprised officers from the Indian Armed Forces as well as from Indian Police Services and officers from friendly foreign countries. The group will tour Assam for five days and will visit other districts to familiarize themselves with the socio-political aspects of the State, the release added.