After a big win at the 2018 MLA elections, the ruling party Mizo National Front (MNF) continued its success route in the small hill state of Mizoram by securing the lone Lok Sabha seat as well as the MLA by-election seat of Aizawl West I constituency.
The total vote count in Mizoram including EVM, postal ballot and ETPBS of the main opponent candidates were C Lalrosanga (MNF) 224053 and Lalnghinglova Hmar (IND) -215658 respectively.
While six candidates were in fray for the fight of the Lok Sabha seat, a close contest was seen between MNF candidate C Lalrosanga and ZPM-Congress alliance representative Lalnghinglova Hmar who contested as an Independent candidate.
Voting patterns were seen to vastly differ among the various districts, with the largest difference being seen in Tuichawng Constituency of Lawngtlai district which is a Chakma dominated area.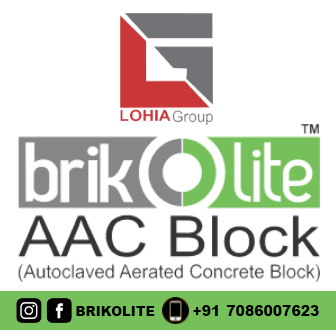 Here, the MNF candidate C Lalrosanga garnered 12022 votes and the Independent candidate Lalnghinglova Hmar collected a bare 386 votes resulting in a difference of 11,636 while the overall difference between the total votes were 8395.
Both candidates are close aides of the media with C Lalrosanga being the formal director general of Doordarshan and the Lalnghinglova being the joint editor of the biggest Mizo daily, Vanglaini.
The winning candidate said he believes he has won because of three reasons firstly, God, secondly, the good reputation and works of his party, MNF, and thirdly the support of his voters.
Lalrosanga said he will concentrate on road and air connectivity as well as other developmental aspects. In regards to the youth, the newly elected MP said he will look towards establishing training institutes and work on skill development in different fields including art and culture, music, acting and developing personal skills with the assistance of Central Government schemes.
He said he will stand strong on his stance to oppose the Citizenship Amendment Bill if there is an attempt to reintroduce the bill in the Parliament.
While the MNF party was celebrating its victory in the party headquarters, at the same time the BJP Mizoram chapter was also holding its own celebration for the party's massive nationwide success.
The celebration was held amidst the singing of gospel songs and prayers where the BJP president JV Hluna held a prayer for the re-elected Prime Minister Narendra Modi.
The candidate Nirupam Chakma, who won 27989 votes overall said he was not concerned with the state politics as he was sure of a win in the national election.
The BJP president believes the party's strong force of development is the main reason it has come back stronger and bigger. Denying the Hindutva view of the BJP party, he said, BJP is a secular party and that it is only possible to have a Hindu leader in a Hindu dominated country.