Following the resignation of R Lalzirliana from Mizoram cabinet, the portfolios of home including prisons, sainik welfare & resettlement, power & electricity, rural development and excide & narcotics have been allocated to Chief Minister Lal Thanhawla.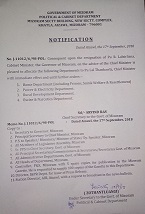 A notification issued by Mizoram chief secretary Arvind Ray on Monday stated, "Consequent upon the resignation of Pu R Lalzirliana, Cabinet Minister, the Governor of Mizoram, on the advice of the Chief Minister is pleased to allocate the following Departments to Pu Lal Thanhawla, Chief Minister with immediate effect and until further orders:- 1) Home Department (including Prisons, Sainik Welfare & Resettlement), 2) Power & Electricity Department, 3) Rural Development Department & 4) Excise & Narcotics Department."
Trouble brewed up for the ruling Congress in Mizoram on September 14 as R Lalzirliana tendered his resignation from the post of home minister of the state. Lalzirliana is not in good terms with the chief minister.
He was served with a show cause notice by the party disciplinary committee for his alleged treason against the party. R Lalzirliana in his resignation letter submitted to chief minister Lal Thanhawla said that the reason for his resignation was the Congress government's failure to recognise Saitual area as a full-fledged district.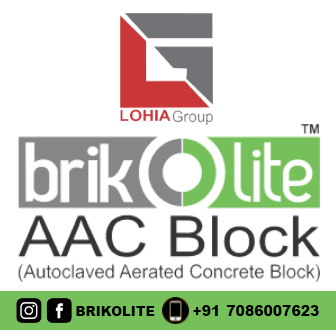 Lalzirliana said since the formation of the Congress government the chief minister had assured that Saitual area that falls within his constituency Tawi would be made a full-fledged district but failed to keep his promise.