Jerome Vanlalrengpuia from Mizoram has claimed victory at the 2018 Red Bull Road to Rookies Cup.
He will now represent India at the Red Bull MotoGP Rookies Cup Qualifiers in Spain, next month.
The final round of the Road to Rookies Cup was held from 1 to 2 September at the Kari Motor Speedway in Coimbatore.
Jerome won Race 1, finishing with 32 points.
He tied up with PC Andy Lalhmangaihsanga also from Mizoram who won Race 2, also finishing with 32 points.
However, based on fastest qualifying timings over the 2 rounds, Jerome was announced the champion.
Zothanmawia who had won both races of Round 1 was unable to participate in the final round after facing an injury during practice.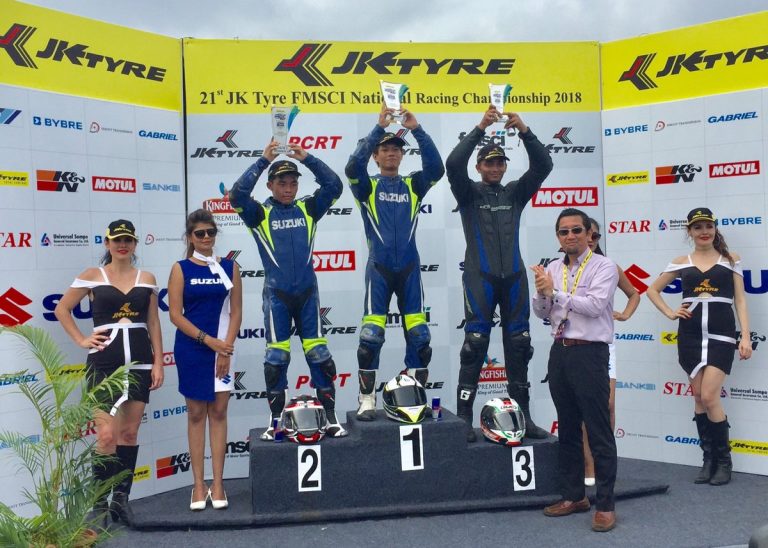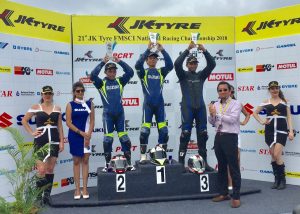 The winner was eventually chosen based on the qualifying times over the two rounds, and it was Jerome posted the fastest timings during the qualifiers.
This year marked the third edition of the competition in India.
The Red Bull Road to Rookies Cup is an initiative to identify and nurture young motorcycling talent and is a stepping stone for riders to realize their MotoGP aspirations.
The riders are between the age of 12 and 16 years and get a chance to showcase their prowess on a global platform.
Since its inception in 2007, Red Bull MotoGP Rookies Cup has released new stars into the world of Grand Prix racing.