Visitors East Bengal FC with their brilliant performance defeated hosts Shillong Lajong FC by 3-1 goals during the 12th Hero I-League match held at JN Stadium in Shillong on Thursday.
In their I-League campaign this year, Kolkata giants East Bengal FC produced a second successful professional performance away from home.
Also read: Hero I-League: Shillong Lajong to host East Bengal FC today
A report published on Thursday by Outlook stated in Thursday's game, East Bengal FC rode on a first-half brace by Kerala striker Jobby Justin and a second-half strike from Bidyasagar Singh to thwart a spirited Shillong side, which got one back in the second half through left wing back Rakesh Pradhan.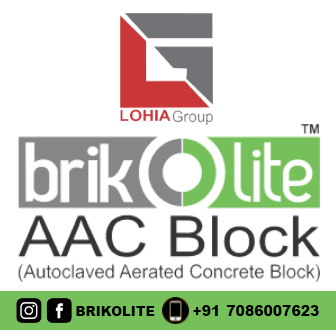 Last week in their opening game, Shillong Lajong FC had defeated its Northeast rival Aizawl FC with a 2-0 win at home in their opening game.
With Thursday's win, East Bengal FC went on the top of the table tally with two crucial wins after kick-starting their campaign.
Also read: Shillong Lajong FC start I-League journey with a home win
Last week, East Bengal FC had beaten Neroca 2-0 in their inaugural match.
According to the match report, Alison Kharsyntiew, the Shillong coach, began with an unchanged starting XI while EB's Spanish coach Alejandro Menendez Garcia chose to begin with Brandon Vanlalremdika in midfield in place of Yomi Longwah, who had started in their opening encounter.
On the other hand, the Shillong Lajong boys were on the ball from the word go as captain Samuel Lalmuanpuia's super strike off a free-kick in the danger zone outside the box, ricocheted off the East Bengal FC boys woodwork with goalkeeper Rakshit Dagar soundly beaten.
Quite against the run of play though, the East Bengal took an early lead. From Lalrindika Ralte's left-footed free-kick, Kerala frontman and Hero of the Match Jobby Justin leapt up to connect with a perfectly placed header, which beat Neithovilie Chalieu in the Shillong goal.
The goal spurred the Shillong Lajong players and they put the East Bengal side under sustained pressure with a wave of attacks. Samuel's crisp strike in the 23rd minute was blocked by Dagar and captain Lalmuanpuia's punch after Kamalpreet had given the ball away inside the visitors' half, were notable in this period.
It has been reported that there was a spell when Shillong Lajong forced three corners in the space of 15 minutes but could not find the equaliser.
In the 41st minute Jobby helped East Bengal double the lead from a counter attack. Mexican Enrique Esqueda who had a relatively quiet game, entered the box and his attempted cross hit a Lajong defender and looped up into the box.
Jobby rose first to head the ball down and it deflected off a Lajong defender towards Esqueda again who promptly lobbed back to Jobby who volleyed to beat Neitho on the bounce and lodge the ball into the Lajong net.
After the break, Shillong carried on with their attacking forays. Lyngdoh created and missed the most for Shillong but he overall had a good game.
Shillong Lajong who struggled throughout the game got a goal back in the 71st minute when their left wing-back Rakesh Pradhan rose to connect a perfect header off a Hnamte corner.
East Bengal, who were on attacking mode, struck again a couple of minutes later through substitute Bidyasagar Singh and won the match 3-1.
Thursday's was first defeat of Shillong Lajong in this season's I-League campaign.
#Lajong was handed their first defeat in the @ILeagueOfficial 2018/19 by @eastbengalfc as the visitors won by 1-3. The match was held at the JN Stadium in Shillong.
Rakesh Prahdan scored the lone goal for Lajong in the 71'.
Report: https://t.co/W00Fr8FSLJ pic.twitter.com/DrXk25FvSE

— Shillong Lajong FC (@lajongfc) November 1, 2018