Security mechanism is on its toes even as Meghalaya goes to lolls from 7 am on Tuesday.
Meghalaya Police are leaving nothing to chances to ensure a peaceful voting devoid of any poll-related or other form of violence that might disrupt polling on Tuesday.
Altogether 106 companies of security forces have been deployed across the State for smooth polling.
All vulnerable and critical polling stations have been allotted one section each of the Central Armed Police Forces (CAPF) besides many areas that have been covered by the forces depending on speculations of law and order problem.
In the Garo Hills region the largest numbers of central armed police forces and even SF-10 have been deployed especially   in South Garo Hills and East Garo Hills.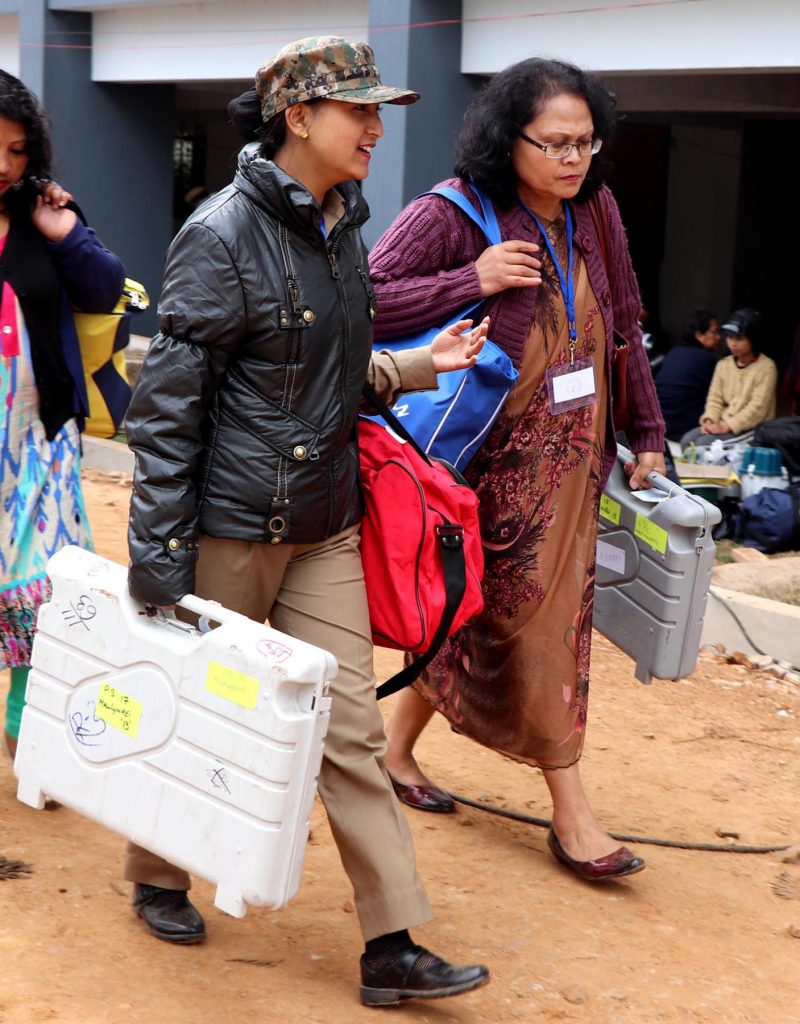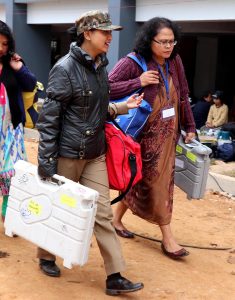 This has been necessitated after the NCP candidate, Johnathone Sangma was killed in an IED blast and subsequent indiscriminate firing after he was returning from election campaigning.
The situation in the Garo Hills have become more volatile after the chief of GNLA, Sohan D Shira was also shot dead in a police encounter just few days back.
Shira was the prime suspect behind the killing of the NCP candidate.
Voting ends at 4 pm in the afternoon.
Counting of votes will take place on March 3 next along with Nagaland and Tripura.
Voting is also taking place simultaneously in Nagaland on Tuesday while Tripura electorates had already cast their votes on February 18 last.