The polling personnel along with the security personnel and election materials have started to move towards their respective polling stations for the first phase polling to be held in the Outer Manipur Parliamentary Constituency.
The first phase of polling for Outer Manipur Parliamentary Constituency will be held from 7am to 4 pm on April 11 next across 28 Assembly constituencies including 20 Assembly constituencies in hill areas and eight Assembly constituencies in the valley areas.
On Tuesday, altogether 56 polling teams were dispatched from Churachandpur district headquarters, 65 km south of Imphal to their respective polling stations in Tipaimukh, Thanlon, Henglep and Singhat Assembly constituencies. On Monday, 62 polling teams were dispatched to interior areas under Tipaimukh, Thanlon and Henglep Assembly constituencies.
Also Read: Manipur terror outfit tells Moreh villagers to vote for BJP or 'face music'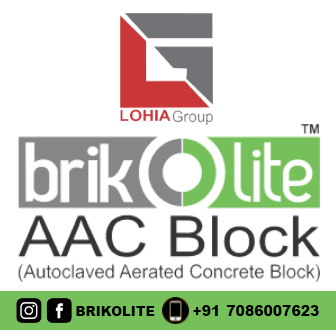 Similarly, the first batch of polling personnel along with the security personnel have left Senapati district headquarters for their respective destination from the dispersal centre of the district, 60 km north of Imphal, around 11.45am, reports reaching here said.
Interacting with media persons at his chamber this afternoon, District Election Officer/deputy commissioner (DEO/DC) Shyamlal Poonia of Churachandpur solicited the cooperation of the voters to conduct a free, fair and transparent election, according to DIPR Manipur sources.
Stating that preparations have been put in place for the general election to Lok Sabha 2019 in Churachandpur and Pherzawl districts, Poonia made a fervent appeal to all voters under six Assembly constituencies of Churachandpur and Pherzawl to come out to vote in hordes. Churachandpur has 1, 22,373 electors including 1, 02,150 females out of a population of 3, 18,638. It has 333 polling stations at 289 locations.
"The active participation of the voters in exercising their adult suffrage in the largest democratic exercise will be a compliment for the thousands of officials who are engaged in the election process," he said.
Interestingly, in its bid to make the Lok Sabha election inclusive and accessible, the District Election Office has decided that 100 polling stations comprising the entire polling stations in Churachandpur Assembly constituency and 26 polling stations of Saikot Assembly constituency will be manned by all-women polling personnel.
Poonia added that plans are also afoot to facilitate 100 pe rcent voting by persons with disability electors and urged all concerned to extend maximum cooperation towards this end.
DEO/DC Somorjit Salam of Senapati district on Tuesday dispatched the first batch of polling personnel, reports said.
The team consisting of 11 security personnel and five polling personnel are heading to one of the most remote and inaccessible polling station in 49/2 Tadubi (ST) Assembly constituency (Chakha). On the polling day, 455 (262 males and 193 females) will be exercising their votes.