An industry awareness camp on Financial Support to Ministry of Micro, Small & Medium Enterprises (MSME) in Zero Defect and Zero Effect (ZED) Certification scheme was organized at District Industries Centre (DIC) of Senapati district in Manipur on Friday.
The awareness camp was held as part of the Awareness cum Registration camp being organized in different parts of the State by the Directorate of Trade, Commerce & Industries, Government of Manipur in association with Quality Council of India.
The opening function of the awareness camp was attended by Sub-Divisional Officer (SDO) of Senapati, Rajkumar, the General Manager, DIC, Senapati and Kangpokpi, V S Joypur.
Assistant Director, Quality Council of India, Manik Gupta also spoke on the occasion as the resource person.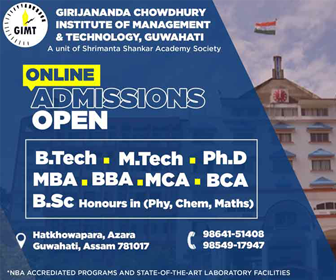 Speaking on the occasion SDO Senapati, Rajkumar expressed his happiness in seeing a large numbers of new entrepreneurs from the district.
He further said that if in each district only 20 numbers of entrepreneurs start working successfully in their domain areas it can cater the loopholes existing in our society today.
The main objectives of the awareness & registration camp were to ensure zero defect practices by the MSMEs in their manufacturing and also to ensure zero effect on the environment while manufacturing.
The awareness camp became imperative for the successful implementation of the 'Financial Support to MSMEs in ZED Certification Scheme' which was launched in 2016, to enhance competiveness, provide financial support, rating and hand holding in manufacturing process etc.