India (B),the defending champion polo team will take on England in the final of 12 edition of the Manipur Polo International, 2018 on Thursday.
The final match will be played at Imphal Polo ground – Mapal Kangjeibung, one of the oldest living polo ground in the world located in the heart of Imphal city.
In the last two league round matches played at the same polo ground, India (B) Manipur beat Uruguay by 5-3 goals while in the second match England entered final by 7 points. England and USA scored 3 goals each in the full time.
Also read: Manipur: Uruguay defeat USA by 3-1 at International Polo 2018
In one of their league matches, India(B) had already defeated England team 7-4.
But in overall point tally, England scored 7 points leaving behind USA and entered final of the tournament.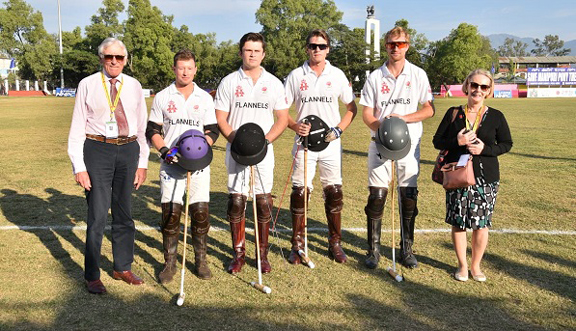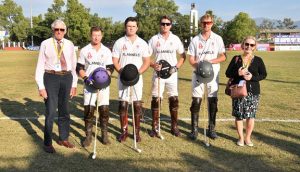 Altogether five teams comprising India (A) representing Indian Polo Association, India (B) representing Manipur, England, USA and Uruguay have been participating in the in the International level tournament which began on November 22.
The polo tournament was organised by Manipur Horse Riding and Polo Association annually in a move to help the conservation activities of Manipuri pony as part of the Manipur's annual Sangai Festival, a 10-day tourism festival organised by the state government at three main venues-Hafta Kangjeibung in Imphal East district, Lamboikhongnangkhong in Imphal West district and Keibul Lamjao in Bishnupur district since November 21. Interestingly, both the events highlight two animals endemic to Manipur that are nearing extinction.
The Sangai Festival is named after the state animal, the Sangai, a critically endangered brow-antlered deer found in the marshy wetland of Keibul Lamjao, the only floating National Park in the country, about 50 km from Imphal. The festival, apart from being a cultural event that pitches the state as a world class tourism spot, aims to save the Sangai.
Manipur Governor Dr Najma Heptulla is expected to attend the final match and closing function of the 12th Manipur Polo International 2018 on November 29.