Manipur Government on Tuesday launched the ambitious Loktak Livelihood Mission aimed at protecting the 'largest freshwater lake' of the Northeast.
Launching the mission State Chief Minister N Biren Singh said the mission is also aimed at providing employment opportunities to fish farmers and youths of the State.
Also read: Manipur: Winged visitors to Loktak Lake dwindling, alarms census report
Speaking as chief guest of the function held at Ningthoukhong in Bishnupur district of the State, the Chief Minister while stating that the State is spending around Rs 400 crores annually for the procurement of fish from outside the state, assured that the state would have self-sufficient fish production by 2020 and farmers would be encouraged to take up pisciculture.
Altogether, around 1000 hectares of land have been identified in areas like Mayang Imphal, Bishnupur, Wangoi and Thanga for fish farming, and with such farming, fishes would be matured and can be produced in three months, he added.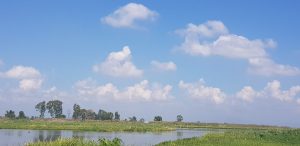 Biren also laid emphasis on the harmful effects of fertilizers and other chemicals on human health.
He stressed that prolonged use of such chemicals and fertilizers are the main cause of various deadly diseases among the people of the State.
Highlighting the advantages of organic fertilizers and vermicompost during farming, Biren said that it will have a two way benefit – both cost effective and healthy living.
He also said that self-help groups would be formed in the villages to prepare vermicompost and other organic fertilizers.